Tank commanders!
On the weekend of 23th~25th October, Wargaming's Taiwan office held two events simultaneously: one in northern Taiwan, and one in southern Taiwan. It was quite the challenge to hold the events simultaneously, but we are proud to announce that both events were highly successful! Let's take a look at how they went!
Taipei: Wargaming at Discovery Channel Special Force Exhibition
Two years ago, our Taiwan office had held an event at the Discovery Channel Special Forces Exhibition, where we exhibited an M41 Walker Bulldog. This year was the second time we took part in this activity, and this time around, we prepared many interesting and engaging programs for all our tank commanders, captains, and visitors.
The event began in the morning on 23rd October, with an address by President Ma of the Republic of China (Taiwan). Following that, the programmes began to run, ranging from display booths to martial art shows performed by military guards of honor and special forces members of the three service arms of the armed forces of Taiwan.
The 24th and 25th of October were Saturday and Sunday respectively, and so the venue at the CKS Memorail Hall Square was full of people. Naturally, the Wargaming booth was no exception. Amongst the gaming experiences we provided were World of Tanks, World of Tanks: Blitz and World of Warships. Countless people lined up in front of Wargaming booth, eagerly waiting (sometimes up to half an hour!) for their turn to try out our games or to take photos with our lovely ladies, the WG Girls.
At our booth, many children played our games as junior tank commanders and captains under the instruction of Wargaming staff. They destroyed enemy tanks and warships with vigorous fire, after that, they all received our premiums.
At 2:00pm on Sunday afternoon, our highlight program, the "Let's Battle!" group photo, took place. In order to participate this event, many of our players had already signed in at noon. Led by WG staff, all players who had signed in gathered with community sweetheart JilsaBB in front of the grand gate, and shouted our legendary slogan "Let's Battle!" with their hands raised! How exciting! We even attracted the attention of passers-by!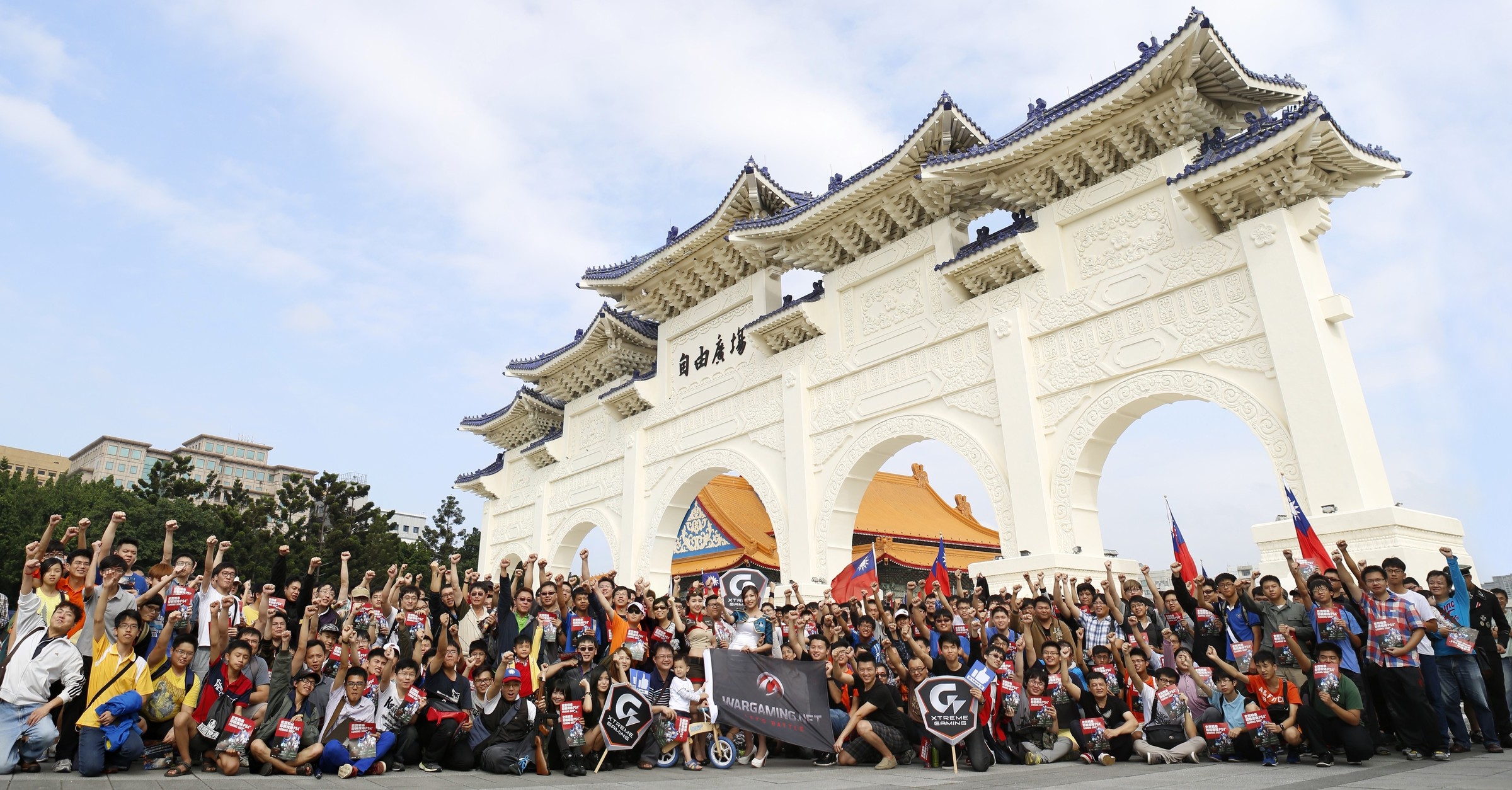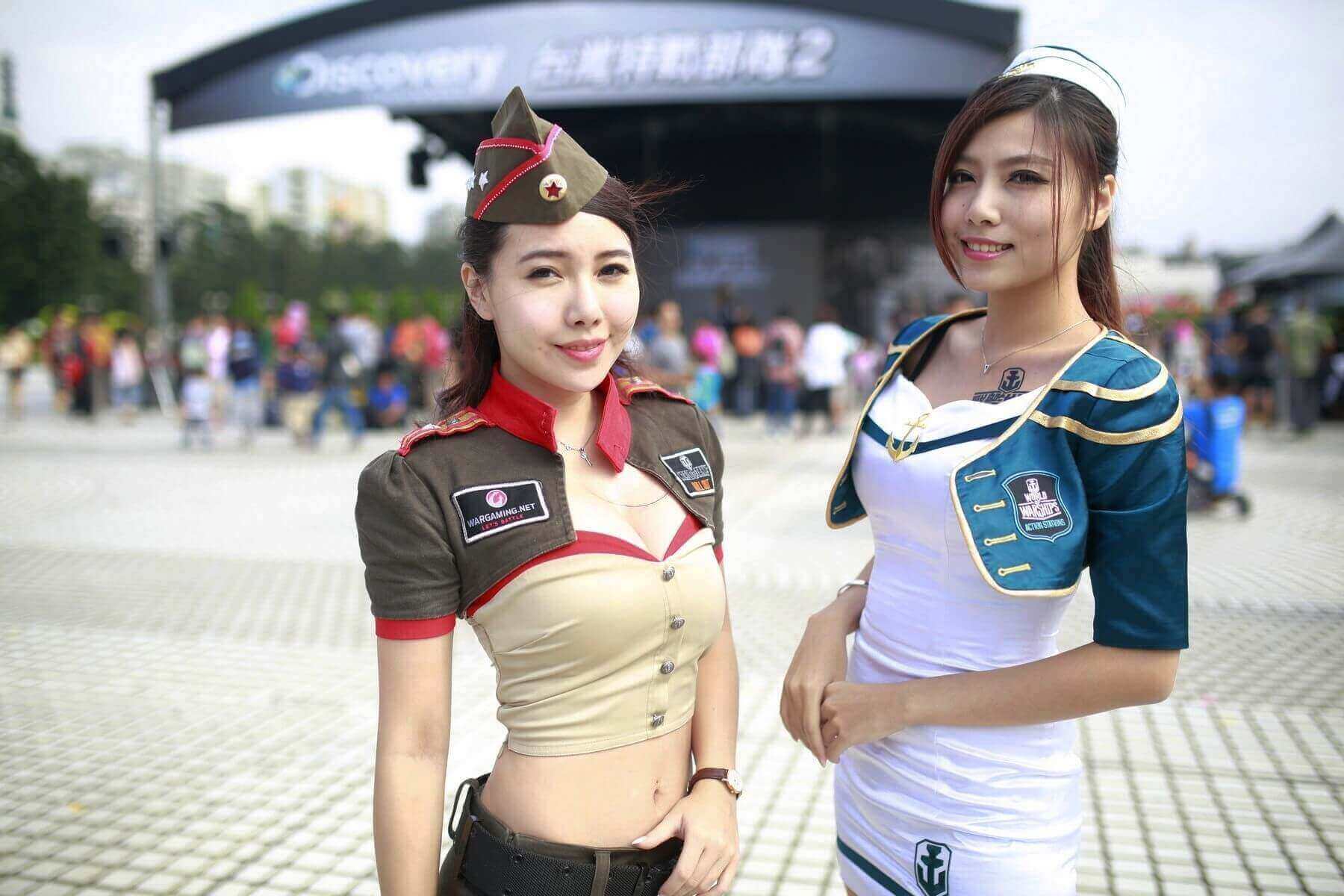 Kaohsiung: Wargaming at

Zuoying Naval Base
While the Wargaming booth in Taipei was inundated by an endless stream of players and visitors, the Wargaming booth set up at the Zouying Naval Base was set up once again for the players and visitors in the southern Taiwan on the 24th! This was the second time that Wargaming had attended the open house of Zouying Naval Base, after our first visit to Zouying Naval Base in 2014.
This open house was splendorous. On land, many vehicles were on display, ranging from armoured and engineering vehicles to helicopters, all from the exhbition held in coordination with the three service arms of the armed forces of Taiwan. These vehicles included the M190A2 SPG, M88A1 recovery vehicle, AH-64E Apache, EC-225 ambulance helicopter, S-70(M) anti-submarine helicopter, a Stinger-equipped Humvee, and the UH-60M helicopter. At sea, on the other hand, marine fastcraft and AAV7 amphibious assault vehicles dynamically demonstrated their combat capabilities.
Also, there were many ships anchored at the eastern pier, including a La Fayette-class frigate, a Perry-class frigate, a Kuang Hua VI-class missile boat, a Osprey-class coastal minehunter, a Newport-class tank-landing ship, a Panshi Fast Combat Support Ship and other kinds of amphibious ships. There were also more warships were anchored at western pier. What's more, all of these anchored warships were in ship full dress, with banners fluttering in the wind. Snaking queues of visitors lined up in front of these warships for a chance to go aboard for a look.


The warships were the natural highlight of this event, but the Wargaming booth was no slouch in that regard! Many people crowded around our booth, too. The Wargaming booth was located near the Newport-class tank-landing ship. Long before noon, a huge crowd had come to our booth for a chance to appreciate a unique experience that they could get nowhere else: that of commanding a warship, cruising on the high seas, and blowing up enemy warships in the presence of actual combat vessels in a military harbour. Over the course of the day, people of all ages and shapes lined up in front of Wargaming booth for a chance to partake in this activity, and everyone was really excited about it! On top of that, everyone left with both their hearts and their hands full: all participants were given World Of Warships premiums in return for their participation, and they were also offered the chance to take photographs with our ever-present WG Girls before moving on to other activities.
| | |
| --- | --- |
| | |
Once it was noon, it came time for the "Let's Battle!" group photograph. Having signed in at our booth earlier that morning, our captains had all received their goodies in advance. Led by WG staff, they gathered in front of the Newport-class tank-landing ship. Forming the backdrop for the photograph was this colossal ship, the shimmering blue sea, and the clear sky. Our community sweetheart JilsaBB led everyone in posing for the group photograph. Together, they shouted our "Let's Battle!" slogan with their hands raised, leading many passers-by and military servicepersons to stop and take in the awesome sight of a crowd united.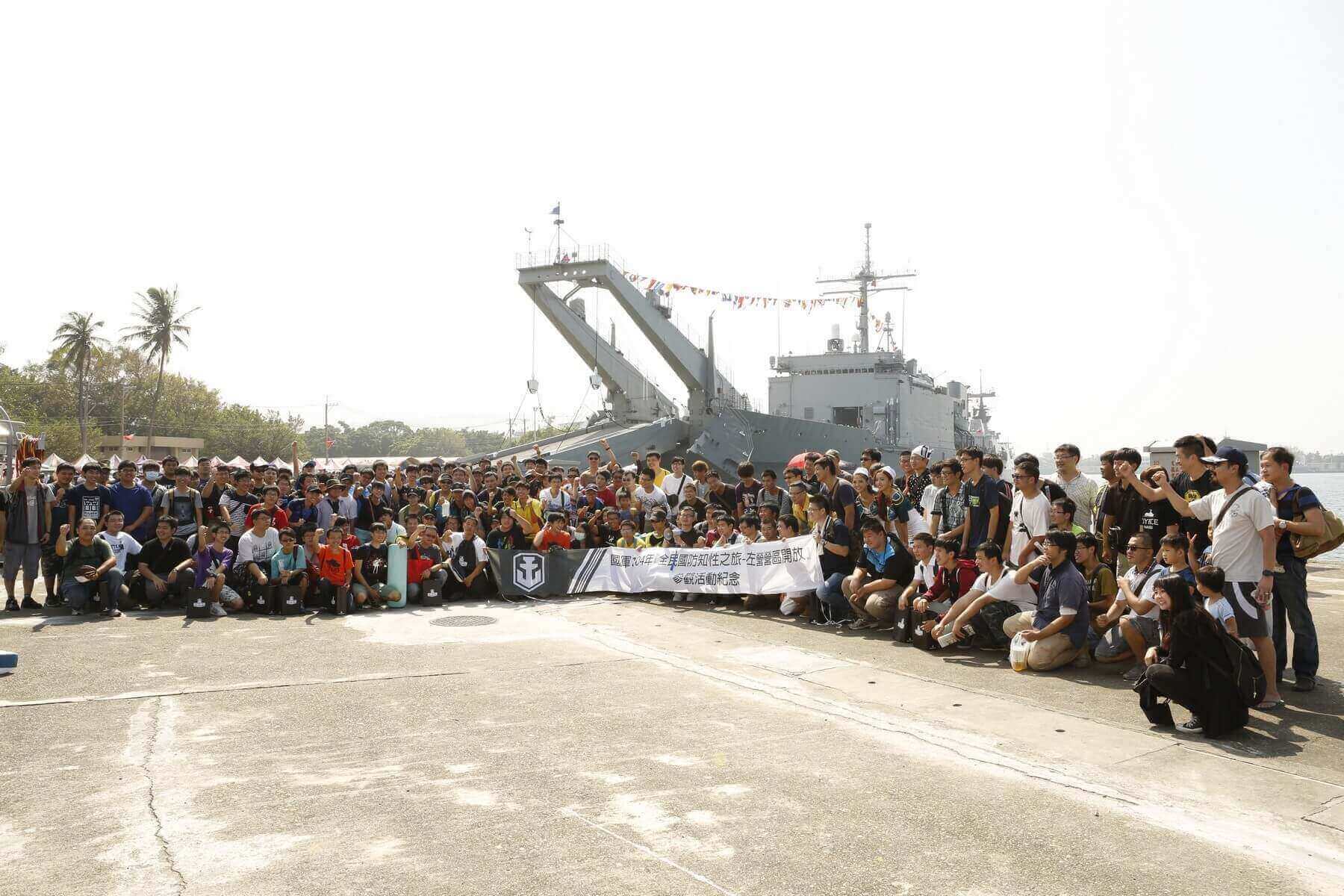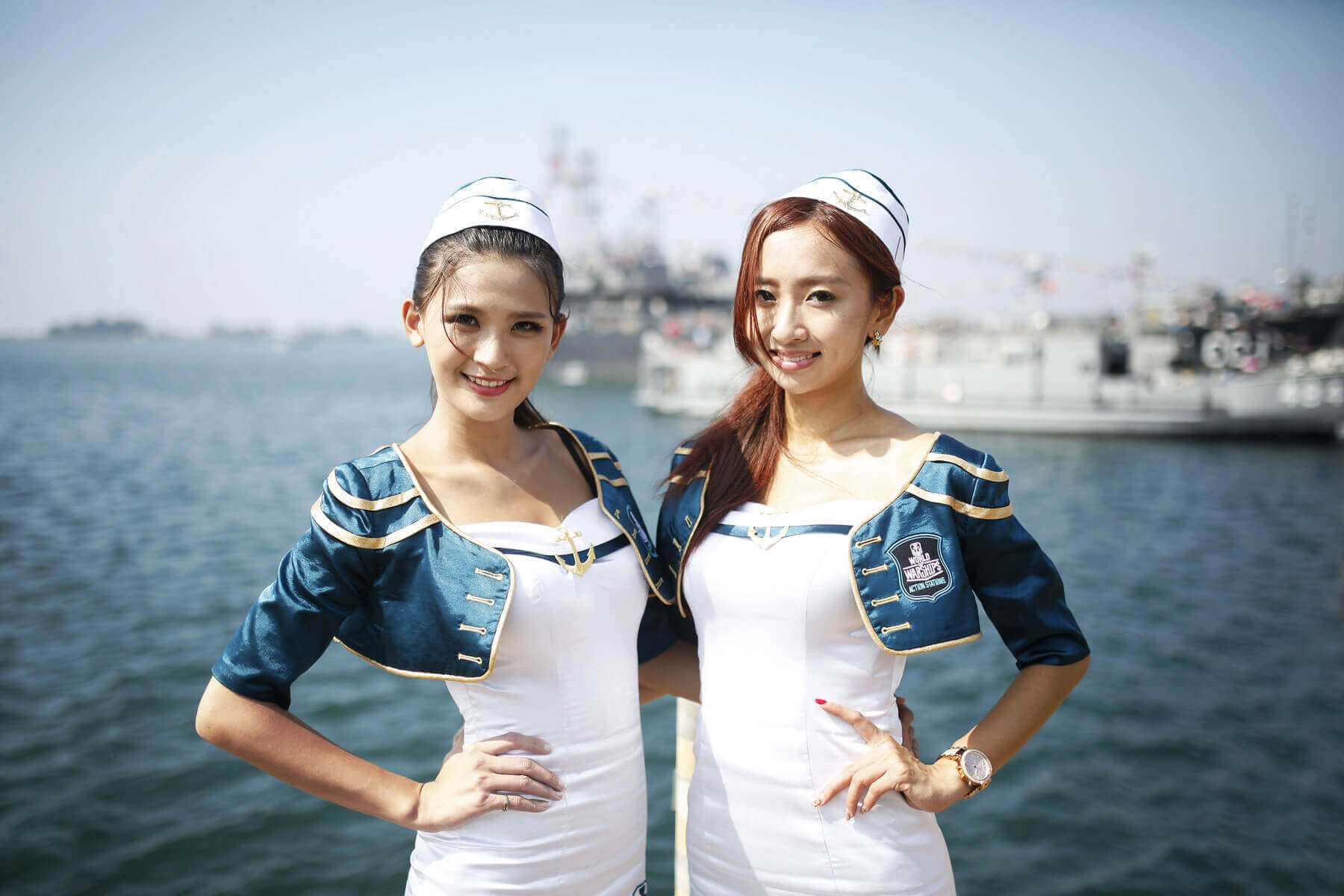 We would like to express our sincere thanks to all our faithful tank commanders and captains who participated in our events! It would not have been posisble without you. We hope to see you at our events in future as well.
Roll out!