Commanders,
The second day has passed in TOKYO GAME SHOW 2015.
Today's Wargaming booth was filled with military talks! Read on, and find out how the superheavy tank O-I came to World of Tanks and how a ship is made in World of Warships!
For information on the programs and goodies and details on the bigger, better Wargaming booth this year, check out the page below!
View TOKYO GAME SHOW 2015 Event Information Page (World of Warships Portal)
---
Tank Talks: Japanese Tanks in Blitz & the Revival of the Superheavy O-I
The first stage of the day was a talk stage featuring Wargaming's military advisor Tadamasa "WG_Phalanx" Miyanaga and Kunihiro Suzuki, the president of a Japanese plastic model company, Fine Molds Corp. Fine Molds Corp. is known for its exceptionally detailed and accurate models of Japanese military vehicles, made possible by Mr. Suzuki's background as a leading Japanese tank researcher.
Teppei, the MC, found out that Mr. Suzuki was a listner of his radio, and they immediately started talking about World of Tanks Blitz as both of them were fans of the game! Mr. Suzuki is a veteran Blitz tanker with over 10,000 battles! He tried World of Tanks Blitz when it came out, and the tablet controls felt just right for him, and he has been a fan ever since.
First main topic was the special Chi-Nu Kai Shinobi Tank, and the introduction of the Japanese tech tree to World of Tanks Blitz that will soon follow.
Next, the discussion shifts to the centerpiece of the Wargaming TGS booth display, the O-I. Many visitors just find the size unbelievable, but this is how it would have been. In fact, the tank would have needed at least 11 people to work, so an entire soccer team can fit right in tank.
Wargaming has already created a Japanese light and medium tank tree before the game officially launched in Japan. So the first task to come to military advisor Tadamasa, was finding the elusive 100-ton heavy tank, which historians knew existed, but no one knows the details of. During his quest for the phantom tank, Tadamasa hears rumors that Mr. Suzuki has blueprints to this mysterious tank, and nervously makes an approach asking for the blueprints. As we now know, it turned out that Mr. Suzuki was a fan of World of Tanks Blitz and agrees to help, as he also shared he dream of seeing this tank brought back to life. This almost fateful encounter allowed the Tier VI Japanese heavy tank O-I to be created, filling the missing link required to complete the Japanese heavy tank tech tree.
Mr. Suzuki described the O-I as a somewhat antiquated design, even in its time, but it is unique in the fact that this was the last multi-turreted tank in history. The Soviets experimented with the idea of multi-turreted tanks and came up with the T-35 in the 1930s, but the world moved on to the more conventional tanks we know today, and Japan became the last nation to experiment with the idea of multi-turreted tanks.
This was Imperial Japanese Army's dream and Mr. Suzuki is amazed to be able to see it in motion 72 years after the project was cancelled the tank was lost into the obscurity of history.
In synchronization with the release of the O-I in World of Tanks, Fine Molds will be releasing a 1:72 scale O-I plastic model later this month. Plastic model buffs and O-I fans should definitely check it out!
Wargaming Team vs Media Team
Before we get to the Warships portion, we are briefly interrupted by a battle stage! Here the "Media Team," composed of various game, military, and hobby publication challenged the Wargaming staff to a World of Tanks battle. The challenger "Media Team" included Kotaro Iwamoto (Magazine Maru), Takanori Suzuki (Game Spark), Tsukasa Furukawa (Writer), Pon Sato (Writer), Hideaki Koike (Armour Modelling), Ichiro Yoshida (Armour Modelling). In addition, Fine Mold's Mr. Suzuki from the early O-I talk stage made a surprise appearance as a part of the Media Team. The Wargaming Special Team was lead by Product Manager Maxim Chuvalov, and included Chris Cook, Andrei Karpluk, Andrey Ryabovol, Jay Yang, Chen Haw and Victor Shakun.
Everyone expected a straight victory by the Wargaming Special Team, but there were several fine plays by World of Tanks Blitz veteran Mr. Suzuki and the Media Team fought pretty well, claiming a victory in the end!
How to Create a Warship
Last but not least was the World of Warships stage! This time, the guest speaker to talk with Tadamasa was Masatoshi Kodaka, a history and weapons researcher and an expert on the Japanese Navy. Mr. Kodaka's name is hard to miss if you've been reading Japanese books on naval history. When the development of the Japanese tech tree in World of Warships started, naturally, it became a priority task to contact Mr. Kodaka.
A warship is an ultimate aggregation of gizmos and machinery on an overwhelmingly larger scale than on tanks. And so, the amount of blueprints and documents required to build a ship is also amounts to a boggling sum.
As an example of how difficult things are in Japan, the Shokaku-class aircraft carrier was shown. The Shokaku-class, both Shokaku and Zuikaku are relatively well known ships, yet documentations on the ship's structure are close to none. Part of the reason lies in the fact that the ships were completed on the eve of the Pacific War and both ships were sunk during the conflict. Shokaku's blueprint was recreated postwar from various testimonies. This was possible because a single early blueprint remained, but this early blueprint was before the island superstructure was moved to the right of the ship. In order to create a more accurate blueprint of the actual ship, photos and remaining evidence is inspected and the early version of the blueprint is adjusted accordingly. A similar process occurs for almost every Japanese ship in World of Warships development, and often disparities are found between blueprints and the photos of the ship. This is where Mr. Kodaka comes in, and helps the developers confirm what actually went on.
When hearing "blueprint for a ship" most people imagine a line-art like drawing of the entire ship, but when constructing the actual ship, this overview is not what matters the most. After the overall layout is decided, it's the individual details like the funnels and the masts and the guns that are constructed part by part. This building process is same in the development of World of Warships, and the design team splits up the ship into various parts and each artist creates a very small part that gets combined into the whole.
And sometimes the developers observe photos in too much detail. A player pointed out that the Tier I cruiser (gunship) Hashidate had a wooden looking bridge, which was improbable, as flammable material was not allowed in warship construction. This, however, was derived from a photo of Hashidate, where the crew attached a palisade bamboo armor around the bridge to protect against shrapnel and small arms fire. Feedbacks such as this is relayed to the development team through Tadamasa, and this is how the ships in World of Warships become more realistic each passing day.
Finally, an advice for young Japanese ship researchers from Mr. Kodaka. Some blueprints are forgotten in someone's attic or lost in an antiquarian bookshop, but what many people don't realize is that a great part of the blueprints are actually available for free. On the 4th floor of the Kure Maritime Museum (a.k.a. Yamato Museum) is a computer with archives of the blueprints collected there, and these were utilized to a great extent when creating World of Warships. You only need to pay a fee when printing these, so this is a great place to start you research!
Tomorrow will have more Warships, voice actor stages and another battle stage with Wargaming CEO Victor Kislyi! Sto, say tuned!
---
TGS 2015 Wargaming Booth September 19 (Public Day 1) Program
Please see below for the timetable of events for September 19.
10:30 - 11:15 "Buritan!" TOKYO GAME SHOW Special Live Stage Show
Cast:
Sarah Emi Bridcutt (Voice Actress), Mana Komatsu (Voice Actress)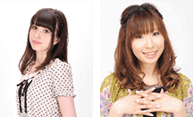 Kiyoshi Sugiyama (Girls und Panzer Producer)
Tadamasa Miyanaga (Wargaming, Military Advisor)
ani☆yume project
Risako Murai (Voice Actress), Natsumi Yamada (Voice Actress), Yūki Sumita (Voice Actress), Keiko Isobe (Voice Actress), Ayaka Ebina (Voice Actress), Fumika Kita (Voice Actress)

11:30 - 12:00 "Girls und Panzer" x "Arpeggio of Blue Steel-Ars Nova-" Producer Special Talk Stage
Cast:
Kiyoshi Sugiyama (Girls und Panzer Producer)
Takeshi Minami (Arpeggio of Blue Steel-Ars Nova- Producer)
12:30 - 13:30 VS Wargaming Special Battle Stage
Wargaming's CEO Victor Kislyi as well as other Wargaming employees will challenge Tokyo Game Show guests to a battle!

Cast: Victor Kislyi (Wargaming CEO), Wargaming Employees
*Battles will be conducted on World of Tanks
13:45 - 14:15 "Arpeggio of Blue Steel-Ars Nova-" Special Stage
"Blue Steels" a vocal unit composed of male characters from the anime "Arpeggio of Blue Steel-Ars Nova-" will make an appearance and rock the stage with their song and talk!
Cast:
Blue Steels [Kazuyuki Otsuki (Voice Actor), Shinobu Matsumoto (Voice Actor), Eiji Miyashita (Voice Actor)]
Mai Fuchigami (Voice Actress)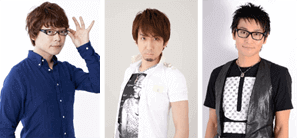 15:00 - 16:30 "World of Warships" Presentation Stage
Cast:
Mai Fuchigami (Voice Actress)
Kazuyuki Otsuki (Voice Actor)
M·A·O (Voice Actress)
Takeshi Minami (Arpeggio of Blue Steel-Ars Nova- Producer)
Miss Yusuke (Famitsu.com)
Notice: Event schedule is subject to change without notice.
---
Niconico Live Information
Don't worry if you can't come to TOKYO GAME SHOW 2015! All four days of TGS 2015 will be livestreamed on Niconico Live! There might be a special gift if you can collect the keywords during the livestream! (Streaming will be in Japanese only.)