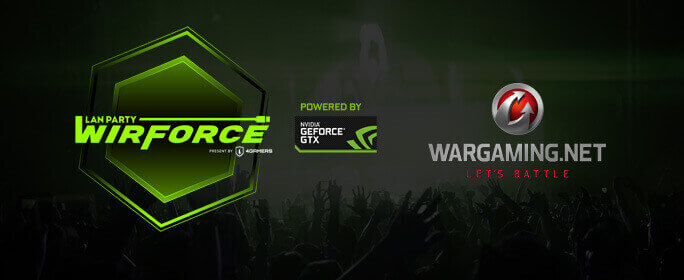 Tank Commanders!
The three-day-long LanParty "WirForce" has come to an end amidst great admiration! "WirForce" - which took place in Taiwan - was the largest LanParty event in Asia, so we at Wargaming made certain to be a part of it. Now, let's have a look at the event!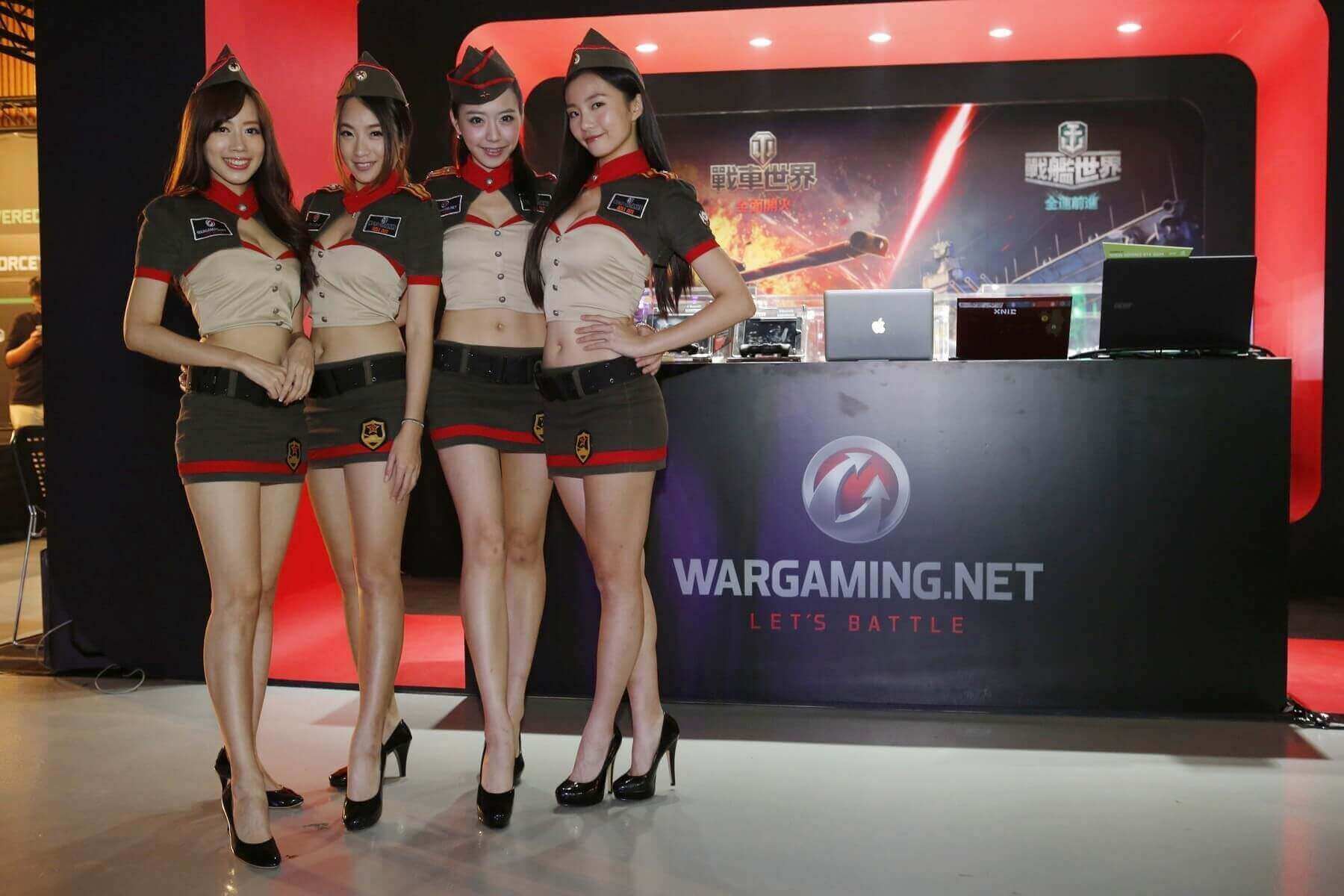 Splendid Opening
Being the largest event of its kind in Asia, every effort was made to make the event as grand as possible. During the opening, the crowd was treated to a dazzling a laser light show, complemented by the awesome track-spinning of a beautiful DJ. The atmosphere was heated as could be!
Wargaming B. Y. O. C. Area
On the event floor was a space designated the BYOC (Bring Your Own Computer) area, where people could set up their computers and play with each other. Within the BYOC area was a zone that we reserved for our loyal Tank Commanders and Captains. This zone allowed them to sit together and discuss in detail their myriad experiences gained from playing World of Tanks and World of Warships. Ever the eager players, many of our Tank Commanders and Captains started battling each other within moments of taking their seats.

Marking the Wargaming booth were large LED signs bearing Wargaming's logo and those of it titles. Naturally, these signs were much more than mere light shows. They were set up so that all other players in the BYOC area would know that they could make friends with Wargaming players in this place, and experience World of Tanks and World of Warships. The highlight of all the displays was a World of Warships aquarium, complete with the broken hull of a sunken model ship!

On another note, we also spotted some ladies playing World of Warships in the Wargaming section! This is proof enough that everybody can play and enjoy World of Warships!
Wargaming Booth
Outside the BYOC area was a Wargaming exhibition booth, which was opened to players and visitors on 19th and 20th September. The Wargaming titles on exhibition were World of Tanks, World of Warships, and World of Tanks: Blitz. In return for the audience's participation, we gave away awesome premiums such as World of Tanks: Blitz eyeglass cleaning cloths, Wargaming pencils, World of Tanks chocolates, Girls und Panzer pins, World of Warships tattoo stickers, and World of Tanks Xbox T-shirts! We also held a lucky draw for participants, who stood to win World of Tanks custom Xbox One & PS4 consoles! Also, as we always do at our Wargaming onground events, we had players pose for photographs with beautiful WG Girls and shout "Let's Battle!" with a pump of their fists. Visitors to our booth had such a good time!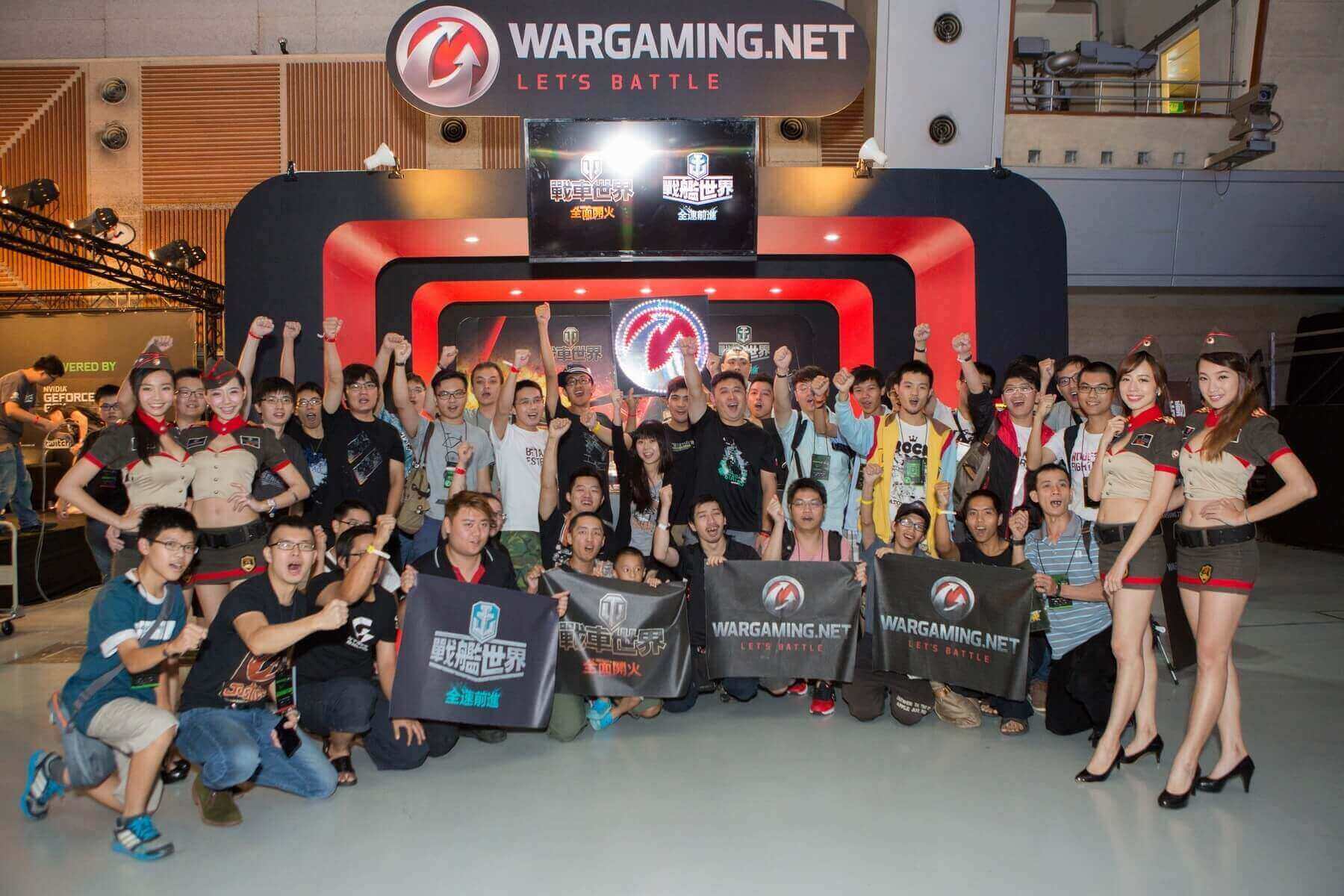 World of Warships Mini Contest
At 14:00 on 20 September, a World of Warships mini contest was held on the main stage. Wargaming invited players to create teams and join battles, with Wargaming staff as commentators.
Hot Dog King Contest
At 01:00 on 20th September, one of our key events - the "Hot Dog King Contest" - began! In this contest, participants had to eat as many hot dogs as possible within ten minutes in order to win. The one who ate the most hot dogs of all would win the 10,000 NTD prize sponsored by Wargaming! Once the contest had begun, participants wolfed down the hot dogs at a feverish pace, which was no mean feat --Wargaming prepared a total of 300 hot dogs for this contest! To increase the difficulty, the hot dogs had to be consumed, bread and all, before they were counted towards the total! The contest lasted two rounds, after which the two champions were rewarded the prizes by Sky, the general manager of WG TW office!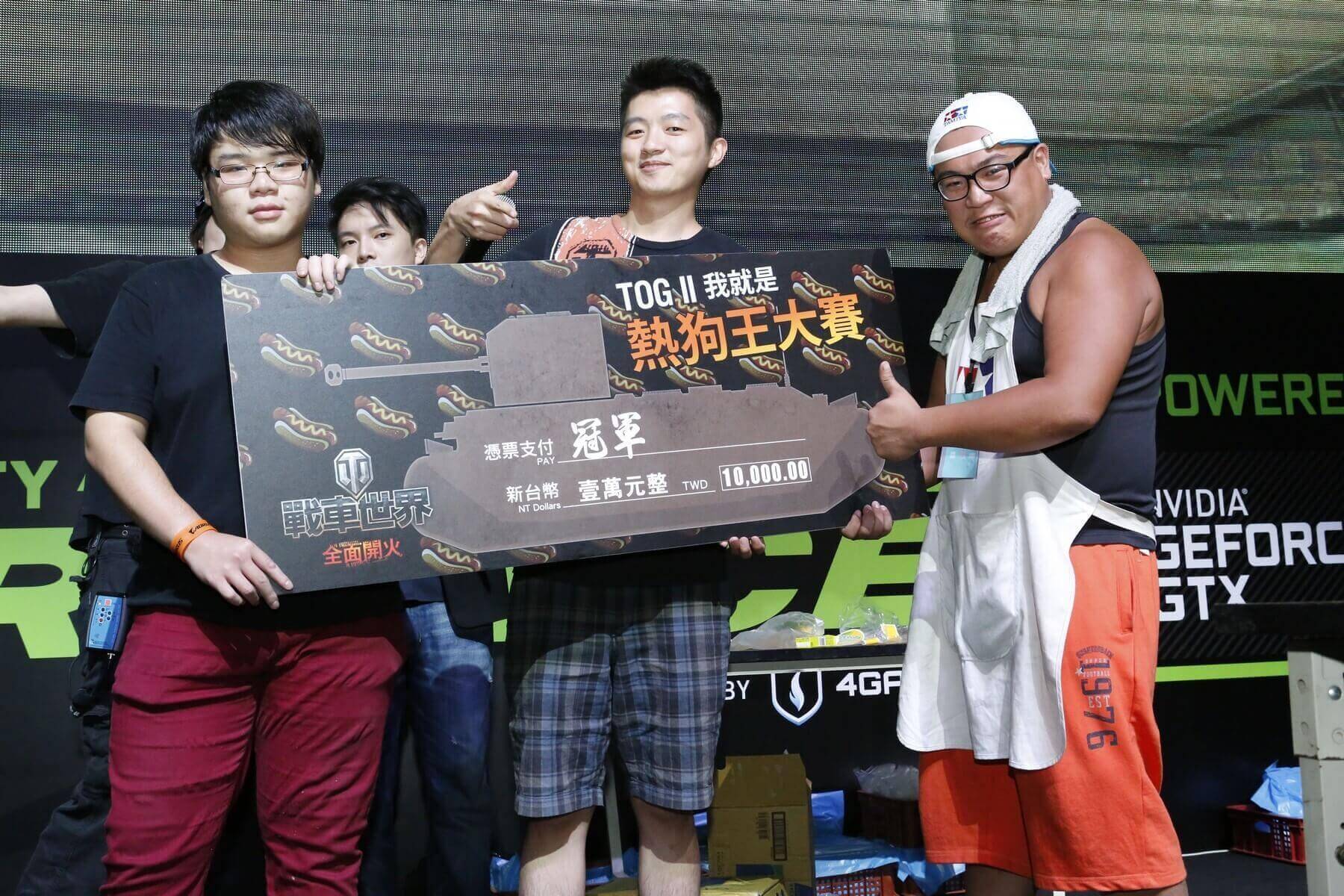 That's that for our recap of this event. See you at next year's LanParty, Tank Commanders!