What is AusArmourFest?
AusArmourFest is an annual celebration of tanks and other armoured vehicles hosted by the Australian Armour and Artillery Museum in Cairns, Queensland. The museum contains over 100 exhibits and is the largest collection of armoured vehicles in the Southern hemisphere!
Now in its 4th year, AusArmourFest is held across Saturday, Aug 31st – Sunday, Sep 1st and will allow fans to get closer to the tanks than any other time of year, with vehicles out driving around the track, historical re-enactments, and TANK RIDES! Take a look below at what went on at last year's festival.
What is Wargaming doing there?
Wargaming has had a fantastic relationship with AusArmour over the years, donating the museum's first AC 1 Sentinel back in 2015. This is our second time attending the event and we're excited to be bringing some PCs up with us, as well as hosting live training sessions and Q&As from our booth.
We will also be running a (remote control) tank racing competition to win a free tank ride on each day of the festival, and of course, an exclusive after-hours Player Gathering that's being held inside the museum itself!
Which vehicles can you buy a ride pass for?
There are a total of 19 vehicles that will be available to purchase ride tickets for over the course of the AusArmourFest weekend. Each vehicle is allocated to a pricing tier, ranging from Tier 4 ($30) to Gold Class ($250), as shown below.
Tier 4 ($30)

Tier 3 ($40)

Tier 2 ($55)

Tier 1 ($90)

Saladin

Fox

Beobachtungspanzer

OT810

Bat

Humvee

White Half-Track

M113 FSV

SABRE

BMP 1

M8 Greyhound

Sexton

T72

Leopard 1A5

T55

M5 Stuart

M110

Gold Class ($250)

Panzer IV G

Sherman Firefly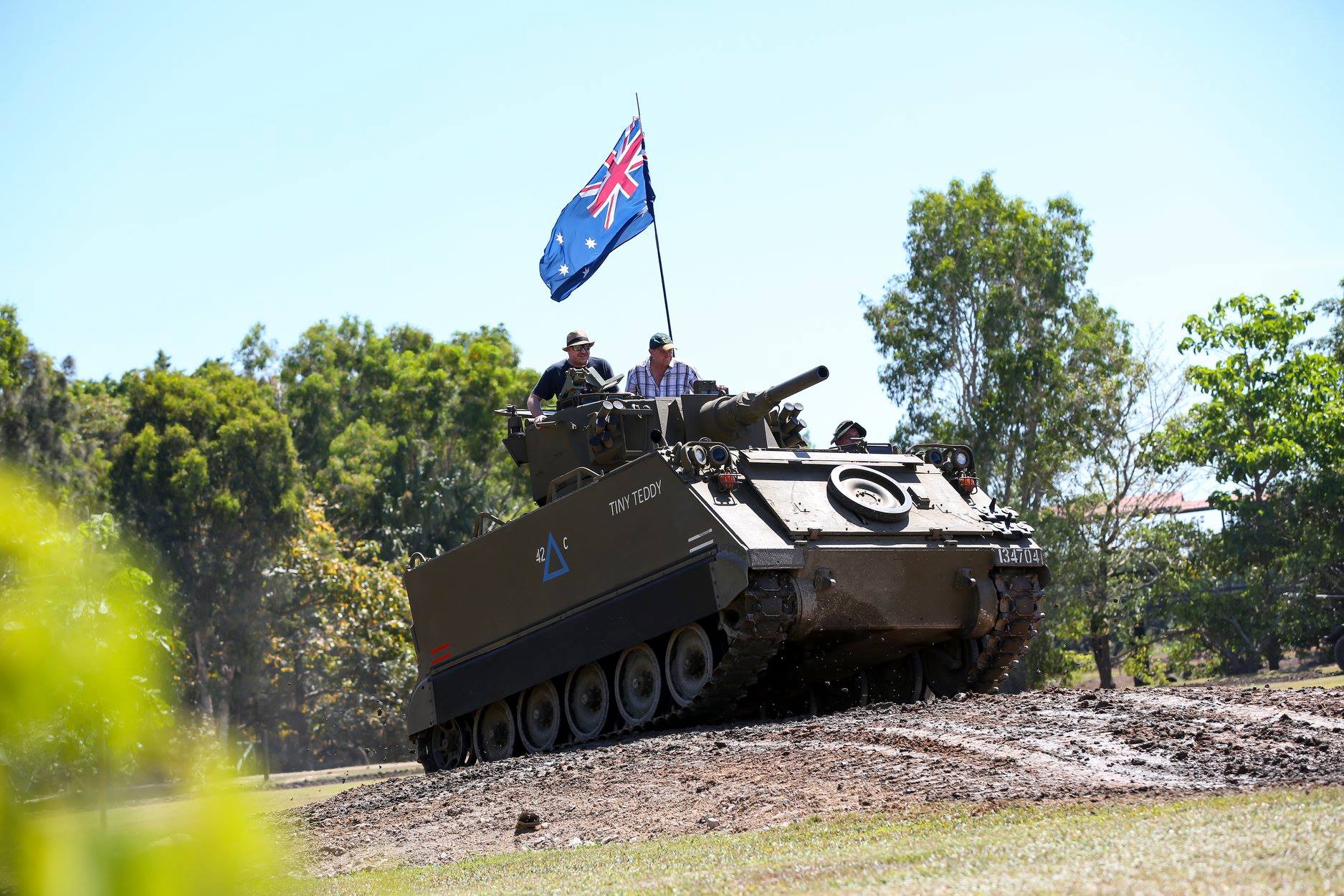 Which of the museum's tanks are in-game?
There are over a dozen tanks at the AusArmour that can be found among the ranks of World of Tanks, including, but not limited to:
Sentinel Mk I

Sentinel Mk IV

Churchill Mk VII

Matilda II

Valentine

Centurion 5/1

Sexton

*

Hetzer
Panzer 38(t)

Panzer IV

*

Tiger I

Leopard 1

*

T34/85

T54/55

*

T60

T70

*
Stuart Mk3

Stuart Mk5

M3 Grant

M3 Lee

M47 Patton

Sherman M4

Sherman Firefly

*

Chaffee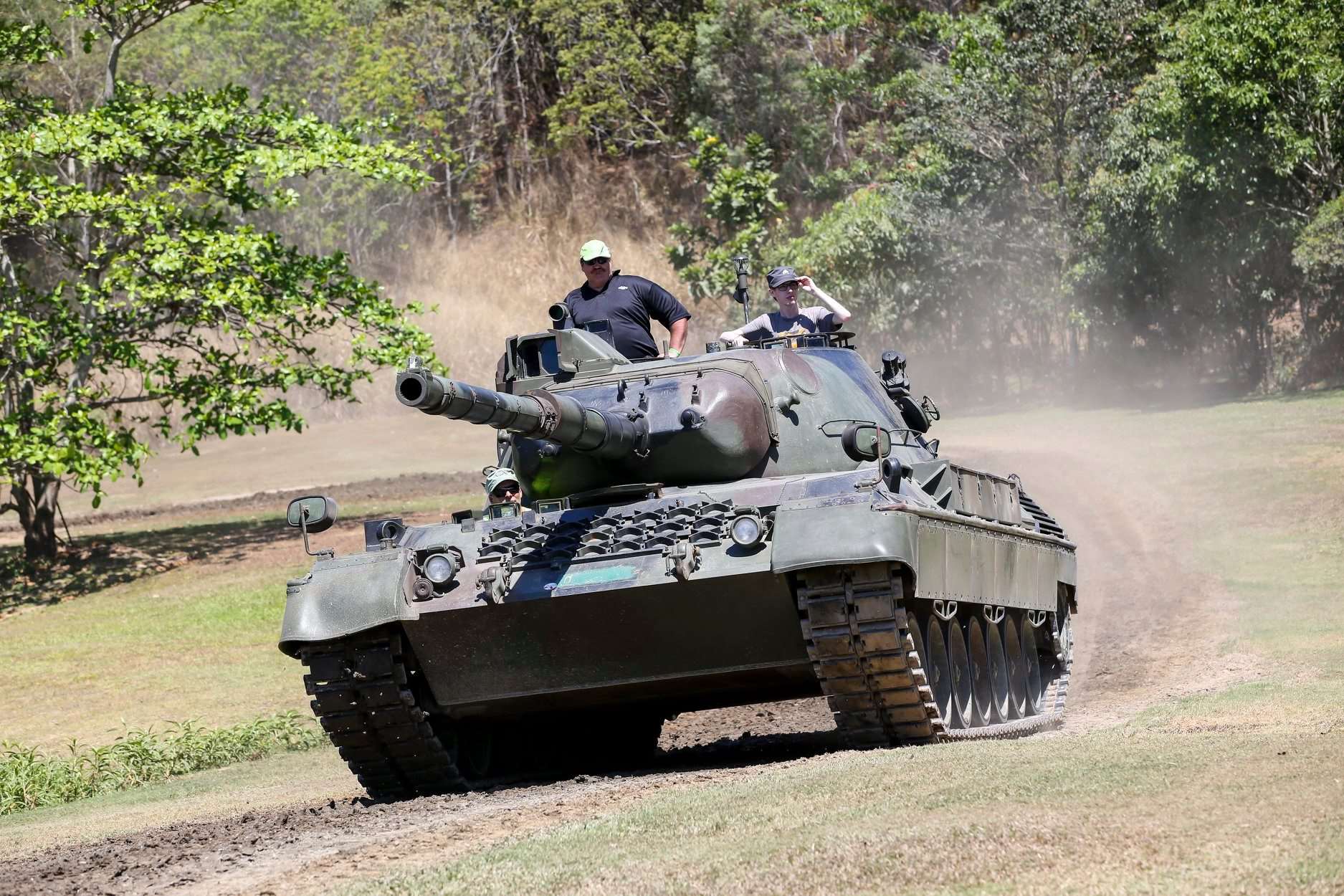 What happens if I can't make it?
Not to worry! We'll be doing everything we can to make sure you can celebrate AusArmourFest wherever you are. Over the AusArmourFest weekend, we will be streaming museum tours, interviews with staff, tank rides and more to our Facebook page. Additionally, our CCs will be on-ground streaming World of Tanks to our Twitch channel from the event, plus there will be in-game missions and special sales for all to enjoy.
Wherever you are, we want you to feel part of the AusArmourFest action!
What else do I need to know?
Tickets are available at the door on both days. There is no need to purchase any online or panic about the festival selling out – AusArmour has just added a massive expansion to the museum, so there's plenty of room for everyone!
However, it is important to note for anyone attending the (free) Wargaming Player Gathering on Saturday night that your ticket to this event does not count towards admission to AusArmourFest. If you'd like to attend both, you need tickets for both.
With all that said and done, it looks like the only thing left for us is to Roll Out towards Cairns and see you at AusArmourFest 2019!