Tank commanders!
The tracks of the World of Tanks war machine never stops rolling! Since last year, Wargaming Taiwan has held events in many military bases north and south of the country, which have been praised by players and visitors alike.
This time, we set our sights on Cheng Kung Hill, the most famous army base in Taiwan! In many Taiwanese men's hearts, Cheng Kung Hill is not only a military base but also a common treasured memory of tough times and simple pleasures in the military.
If you didn't get the chance to be at the event, that's alright - read this recap to learn all about the exciting programs that took place, and remember join us next time!
08:30 - The rain can't stop us!
It was raining in Cheng Kung Hill on the morning of 6th June, but the rain didn't dampen the mood one bit for us and our players. After the event began at 09:00, many players and visitors came to the Wargaming booth, or toured the place to have a look at the weapons and military equipment in the area.
As we have already announced in our news, players who come to our booth in person and register a World of Tanks account can join a lucky draw, with great rewards that include tank models, mouse pads, fine posters and hats. So there were many visitors streaming into the WG booth throughout the day in the hope of receiving rewards through the lucky draw.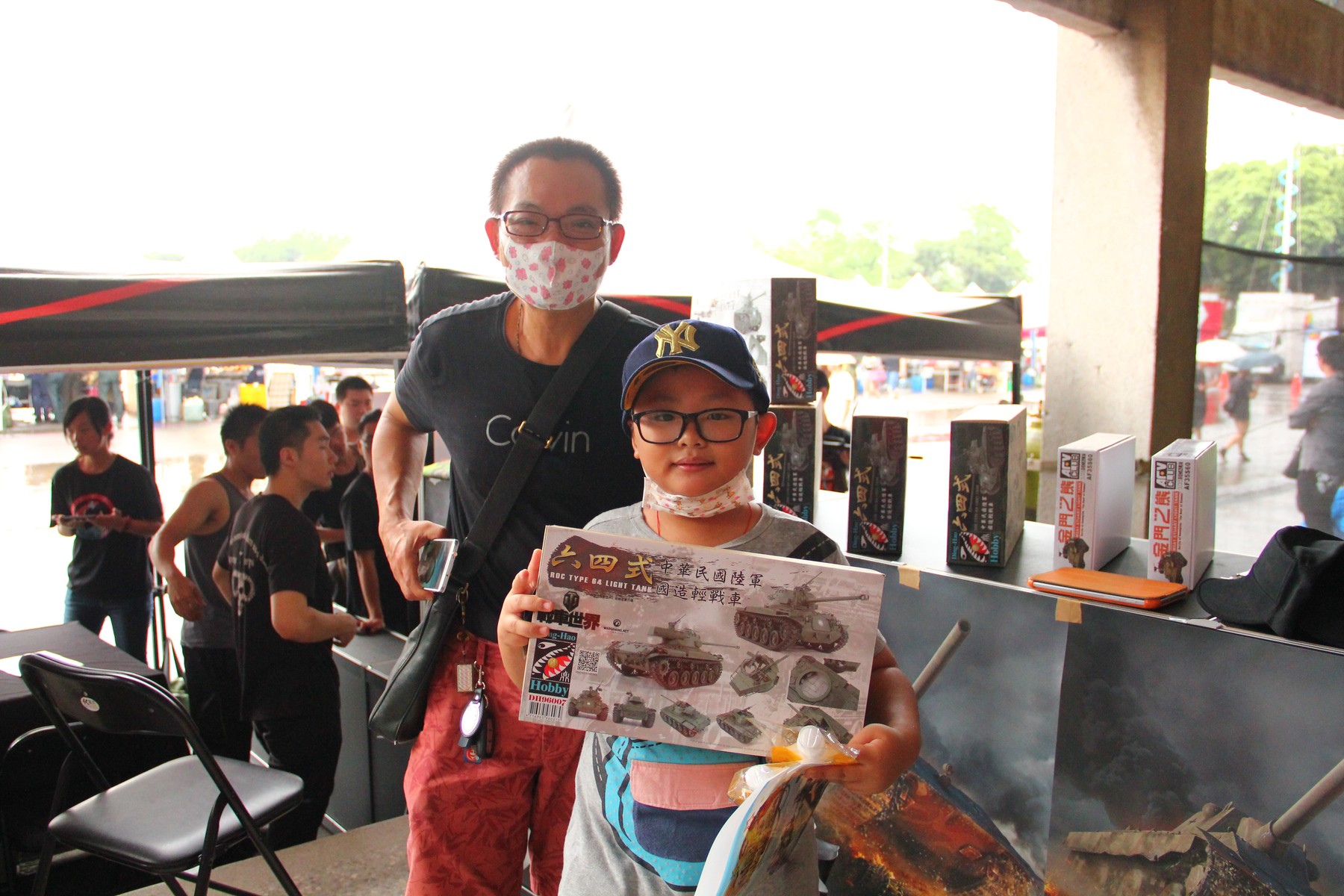 Aside from registering accounts for World of Tanks, visitors can also experience shooting T91 rifles via a simulator at the Wargaming booth (the T91 rifles are currently in service within the Taiwanese armed forces). Many visitors made their way to the shooting area immediately after they registered new accounts to show off their shooting skills.
10:00 - A Community-Guided Tour
At 10:00, it was time for our community guided tour. The darling of the community, JilsaBB and amilitary expert from the Defence International Magazine led a guided tour of the tanks exhibited in Cheng Kung Hill base. Players who wanted to join the tour need only gather at the Wargaming booth at the correct time, and away we went!
Although it still was raining at 10:00, many players and visitors were already gathered at the Wargaming booth. There was no hesitation at all as they started off the tour with JilsaBB at the lead. Many tanks were seen throughout the walk, some of which are also in World of Tanks, including the M18 Hellcat, M36 Jackson, M5A1 Stuart and the M41 Walker Bulldog. However, these tanks were outfitted with modern equipment that are still in service now.
12:00 - Army Display
After visiting our Wargaming booth, many players went to see other weapons and equipments. There were many modern weapons and hardware exhibited at the place, including M60A3 TTS tanks, a M48A5 armoured vehicle-launched bridge, an AH-1W helicopter, UAVs and a M109A2 SPG, among others.

Time flies when you're having fun, and it's doubly so for us at the event. After the guided tour, all attending players were presented with their gifts, including 50 GASH points, a bottle of soft drink with a World of Tanks themed label, assorted World of Tanks stickers and a World of Tanks bookmark.

We hope that all of you that came out to the event loved your time at Cheng Kung Hill! Hope to see you all in more events in the future!