Commanders!
It's been a brilliant second Season of Ranked Battles 2020-2021, and now it's time for all our fine commanders to review their results. Click below to see who dominated the rankings this time round!
In the interest of maintaining a fair competitive environment for all players, XX players' accounts have been blocked for a week, while YY players have been permanently banned from the game in accordance with our Fair Play Policy. In addition, these players have been removed from the leaderboards and therefore will not receive any rewards.
NOTE: All rewards will be distributed in the next 14 days. Tickets regarding the positions on the leaderboard and rewards will be accepted only within 30 days of the end of this Season.

In order to ensure fairness for all participants, we've also penalized 4 accounts on the Asia server for suspected game rules violations and removed them from the Ranked Battles leaderboard.
Please be sure to read our Fair Play Policy and Game Rules, and help us keep this mode enjoyable for all players!
Rewards
Depending on your performance this Season, you can now look forward to receiving the following rewards.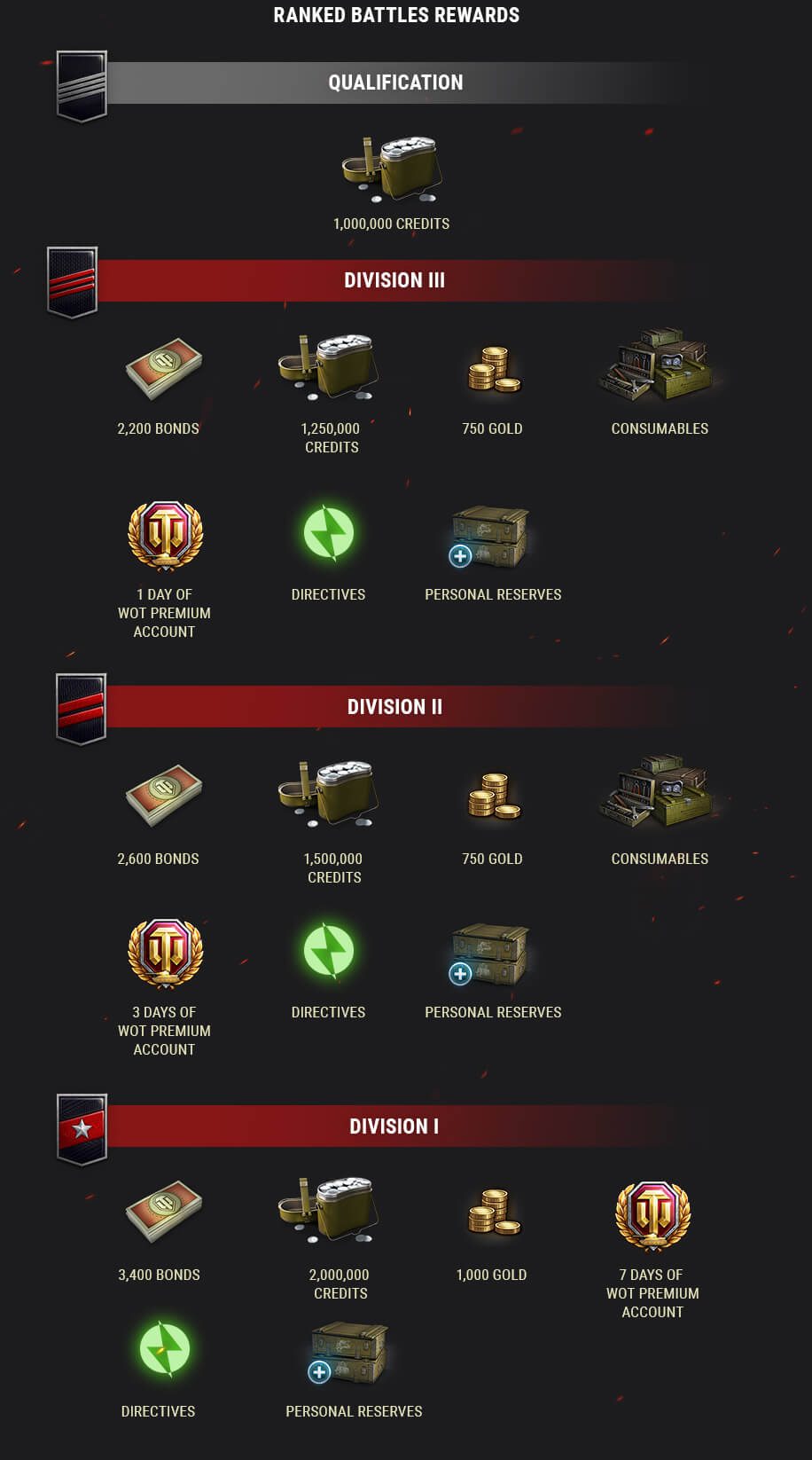 NOTE: If you would like to retain the League badge and style you have earned this Season, you will need to play at least 1 Ranked Battle during the course of the next Season.
If you have managed to stay in the same League at the end of the next Season, you will keep your badge and vehicle style.
If you are promoted or relegated to another League, your previous badge and vehicle style will be withdrawn and replaced by the ones for the new League.
If you do not make it to any League, you will lose your badge and vehicle style.

See you again next Season, Commanders!