Pz.Kpfw. T 15
Pz.Kpfw. S35 739 (f)
SU-130PM
Nameless
Edelweiss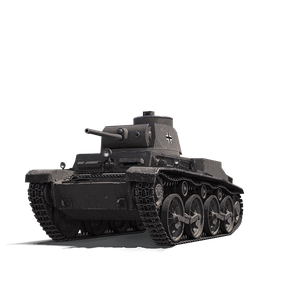 Nation:

Germany
Tier:

III
Type:

Light Tank
What's Hot

Good HP pool
Good gun handling
Good acceleration and traverse speed
Excellent scout: high view range and signal range

What's Not

It has low penetration, but knowledge of enemy weak spots will help you with dealing damage.

Other scouts are faster than this tank, but it does not stop you from tracking or destroying them.
Not a suitable crew trainer for high-tier German LTs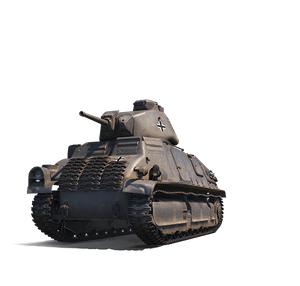 Nation:

Germany
Tier:

III
Type:

Medium Tank
What's Hot:

Excellent sniper
Great turret armour for its tier
Good HP for its tier
Mobility can be used to your advantage

What's Not:

Poor DPM, find terrain or allies to cover you while you reload.
It has a low top speed, so plan your escape strategy well.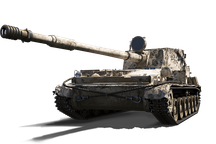 Nation:

U.S.S.R
Tier:

V

III
Type:

Tank Destroyer
What's Hot

Powerful gun with good DPM
Good gun handling
Good camouflage
Good mobility

What's Not

Weak armour - do not let enemies get to your sides

With its overall low HP, team up with better-armoured allies or utilize camouflage
Turret does not traverse 360 degrees, plan your shots well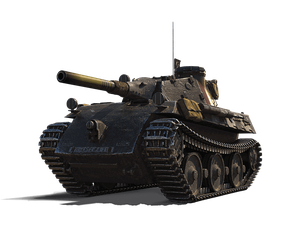 Nation:

Japan
Tier: VIII
Type: Heavy Tank
What's Hot

Good frontal hull and turret armour

Decent gun handling

Good view range
Decent penetration on AP and APCR rounds

What's Not

Watch your flanks! Your side and rear armour are vulnerable to flanking attacks.
Travel with your allies. Your turret and hull traverse are slow.
Choose your moments to attack. Your reload takes a while.
Crew is fixed: Not suitable as a crew trainer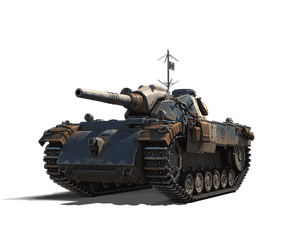 Nation:

Japan

Tier:

VIII
Type:

Medium Tank
What's Hot

High top speed and acceleration
Good hull traverse speed
Short aim time
Good view range
Turret can get lucky bounces (but don't count on them too much!)

What's Not

Make use of your mobility! Speed is life, and your armour is easily penetrated (especially your flat side armour)
Find a good place to hide and shoot from. This tank is a large and flat target for a medium tank
Crew is fixed: not suitable as a crew trainer
[Premium Shop] White Day - Show the Love
Sale Period: 13 March, 2019 (Wednesday) @ 14:00 UTC+8 to 18 March, 2019 (Monday) @ 14:00 UTC+8
Click on the bundle names below to display more information. Remember to log in on the Premium Shop to see all items on sale!
Friends Forever (USD 6.66)

I love you (USD 14.30)

SU-130PM - Standard (USD 46.21)

SU-130PM - Deluxe (USD 66.20)

SU-130PM - Premium (USD 96.60)

Valkyria Chronicles (USD 104.16)

Nameless (USD 45.42)

Edelweiss (USD 33.42)