AMX Canon d'assaut 105
STG
FV201 (A45)
WZ-120-1G FT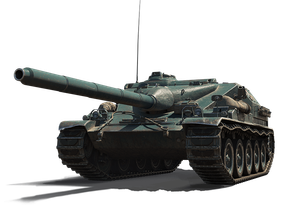 What's Hot:

Excellent mobility

Good camo values

Good accuracy and aim time
High shell velocity

What's Not:

Gun has limited traverse: Must often move the hull to aim
Armour is not reliable, so avoid being shot

Low damage per minute - build up your strategy on how to use shots effectively
What's Hot

High alpha damage per shot

Great gun handling and accuracy
Good concealment values
Good turret armour

What's Not

Rear-mounted turret may feel unfamiliar

Weak hull armour, try to force enemies to waste shots on your turret instead

Low manoeuvrability and damage per minute require you to plan your moves before engaging an enemy.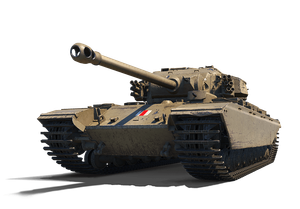 What's Hot

High damage per minute
High HP pool
Good on ridgelines: Decent turret armour and gun depression

Good accuracy on the move

Good manoeuvrability

What's Not

With low alpha damage, avoid the temptation to land an easy hit if you cannot survive the fight.

Weak hull armour. Position this vehicle well to avoid or minimise damage.

It has a vulnerable ammo rack and low top speed, use terrain and team up with allies so enemies do not get behind you.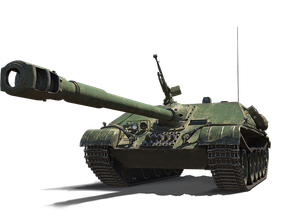 What's Hot:

High-powered 122mm gun
Fast reload
High damage per minute
Strong frontal upper plate armour
Good penetration
Good mobility
Good gun arc compared to similar Soviet vehicles
High camouflage values

What's Not:

Long aim time and low ammo capacity requires you to use your shots carefully
It has poor accuracy, so find places where you can safely aim and ambush opponents
Avoid showing enemies its weak side armour. If they have a problem, strongly encourage them to say it to this vehicle's frontal armour.
[Premium Shop] Semi-permanent Bundles
Sale Starts: 23 January, 2019 (Monday) @ 14:00 UTC+8
Click on the bundle names below to display more information.
AMX Canon d'assaut 105 - Standard (USD 45.42)

STG - Standard (USD 41.43)

FV201 (A45) - Standard (USD 22.27)

WZ-120-1G FT - Standard (USD 43.43)