Centurion Mk. 5/1 RAAC
AMX M4 mle. 49 Liberté
T26E5 Patriot
Mauerbrecher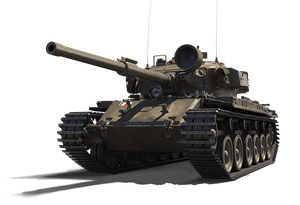 What's Hot

Good penetration on standard and Premium ammo

Monster in hull-down! Reliable turret armour; stronger frontal hull armour than Centurion Mk. I
Good acceleration with higher power-to-weight ratio than Centurion Mk. I
High ammo capacity
Decent damage per minute

What's Not

Low alpha damage
Lower HP pool than Centurion Mk. I
Weak side armour
Lacking side skirts: more vulnerable to HE and HEAT rounds from the side
Slow gun traverse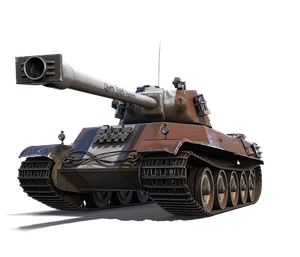 What's Hot:

Excellent frontal hull and turret armour: difficult to kill when in hull-down position
Great penetration allows you to reliably penetrate enemy vehicles
Good gun depression
Good mobility
Decent accuracy

What's Not:

Weak side and rear armour

Cupola is an obvious and easy weak spot to hit even in hull-down

Ammo rack easily damaged

Poor ground resistance

Low alpha damage and damage per minute

Long aim time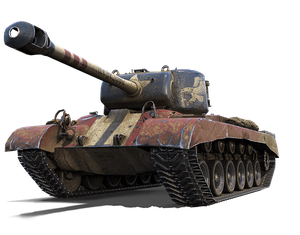 What's Hot:

APCR Standard Ammo: Good penetration and high shell velocity
Good damage per minute: High rate of fire
Good gun depression
Large and thick gun mantlet can deflect incoming fire
High ammo capacity

What's Not:

Low alpha damage (more comparable to a medium tank)

Frontal hull and turret cheek armour don't reliably bounce incoming rounds: May not do well in hull-down positions

Low accuracy compared to Tier VIII heavies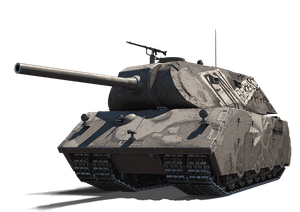 What's Hot:

Good damage and gun handling for its tier
Super thick frontal turret armour of 230mm.
Frontally-mounted turret makes it easier to make peek-a-boo shots
Ideal for crew training. Has 6 members as crew.

What's Not:

Long reload time
Frontally-mounted turret makes side-scraping less effective
3 frontal weak spots: Lower front plate, machinegun port, commander's cupola
Armour is easily penetrated by higher tiers.
Low mobility: Plan your course wisely!
[Premium Shop] Remembrance Day
Event Period: 09 November (Friday) @ 14:00 UTC+8 - 16 November (Friday) @ 14:00 UTC+8

---
AUS Centurion - Standard (USD 31.80)

AUS Centurion - Deluxe (USD 59.39)

AUS Centurion - Supreme (USD 115.84)

T26E5 - Standard (USD 41.43)

T26E5 - Deluxe (USD 72.32)

T26E5 - Supreme (USD 113.04)

T26E5 Patriot - Standard (USD 41.43)

T26E5 Patriot - Deluxe (USD 72.32)

T26E5 Patriot - Supreme (USD 113.04)

AMX M4-49 - Standard (USD 49.39)

AMX M4-49 - Deluxe (USD 70.67)

AMX M4-49 - Supreme (USD 115.92)

AMX M4-49 Liberté - Standard (USD 49.39)

AMX M4-49 Liberté - Deluxe (USD 70.67)

AMX M4-49 Liberté - Supreme (USD 115.92)

Mauerbrecher - Standard (USD 48.60)

Mauerbrecher - Deluxe (USD 86.36)

Mauerbrecher - Supreme (USD 117.50)

VK 168.01 - Standard (USD 48.60)

VK 168.01 - Deluxe (USD 86.36)

VK 168.01 - Supreme (USD 117.50)