T-34-85 Rudy
Rheinmetall Skorpion G
ELC EVEN 90
IS-2M
Pz.Kpfw. II Ausf. J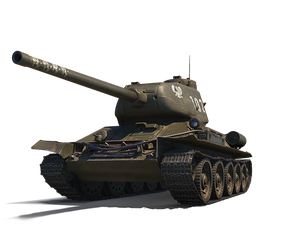 What's Hot

Szarik is a good boy

High damage per shot

Good mobility
High ammo capacity
100% crew comes with free Brothers in Arms Skill
Great USSR MT crew trainer (for high tier MTs)

What's Not

Positioning is important. This tank lacks good gun depression.
Keep moving or stay behind cover. The commander's hatch is a prominent weak spot.
Bring repair kits! Your engine is vulnerable to being damaged.
No radio operator crew slot, but Szarik will keep you company!

<3
What's Hot

Awesome alpha damage

High top speed of 60km/h and decent acceleration enables you to reposition and flank enemies easily.

Fully traversable turret: Convenient, but don't be tempted to snap shots around corners like a medium tank. The turret does not traverse quickly.

High EXP and Credit earning rate thanks to high alpha damage.

What's Not

Easy target: High profile and bad camouflage values. Poor camo can be compensated for with camo net, maxed crew skills, and chocolate... but nothing can compensate for bad positioning.

Armour? What armour? Frontal hull armour is the hardest part of the tank at 30 mm, which is virtually no armour at Tier VIII.

Hull traverse does not allow for rapid turns: Plan your course wisely.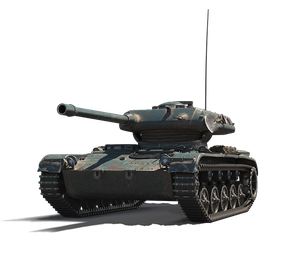 What's Hot

High camo values

Tiny target: High camo values, hard to hit

Comes with autoloader
Excellent mobility
Good gun depression

What's Not

Pick off stragglers instead of starting engagements! You have rather low damage per minute.
Stay hidden and run away when needed. Your total HP pool is low; you will be easily destroyed when hit
Don't stray too far from your allies. Your low weight means you could easily flip over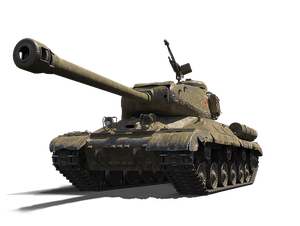 What's Hot

Tough frontal armour
Good mobility for a heavy tank
Strong gun with good aim time and accuracy

What's Not

Avoid open areas! Your armour is mostly in front.
Stay on the move: make it hard to hit your frontal weak spots.
You'll need to have good map knowledge. Plan your movements carefully and stay in cover; you don't have high acceleration.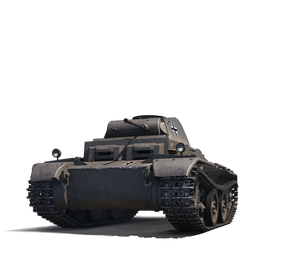 What's Hot

Excellent armour: Very tough armour for its tier; can soak damage for the team while spotting
Rapid-firing autoloader: Fast-reloading magazine of 10 rounds

What's Not

Attack from the side or rear; you have low penetration
Get up close and personal. Your accuracy at long rage is low.
Slow turret traverse: Vulnerable to flanking

Poor manoeuvrability
[Premium Shop] Onwards through 2019
Sale Period: 04 January, 2019 (Friday) @ 14:00 UTC+8 to 11 January, 2019 (Friday) @ 14:00 UTC+8
Click on the bundle names below to display more information.
Rudy - Standard (USD 16.51)

T-34-85 Rudy - Deluxe (USD 32.32)

T-34-85 Rudy - Supreme (USD 65.80)

Rhm. Skorpion G - Standard (USD 46.21)

Rhm. Skorpion G - Deluxe (USD 71.33)

Rhm. Skorpion G - Supreme (USD 116.49)

ELC EVEN 90 - Standard (USD 28.57)

ELC EVEN 90 - Deluxe (USD 59.22)

ELC EVEN 90 - Supreme (USD 120.74)

IS-2M - Standard (USD 26.95)

IS-2M - Deluxe (USD 37.59)

Pz.Kpfw. II Ausf. J (USD 103.68)