KV-220-2
AMX 13 57
IS-2M
M4A3E8 Thunderbolt VII
Ram II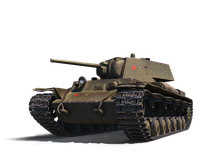 Nation: U.S.S.R
Tier:

V

Type: Heavy Tank
What's Hot:

Glorious Soviet steel. When angled properly, your hull will be virtually impenetrable!

Good HP Pool
Decent gun depression
High ammo capacity
Good credit earner

What's Not:

Turret armour is lacking
Poor aim time and accuracy
Low penetration
Slow hull and turret traverse
Low view range and radio range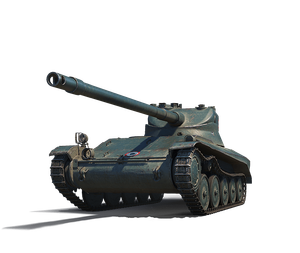 Nation: France
Tier:

V

II
Type: Light Tank
What's Hot

Float like a butterfly: Very high mobility -- great acceleration and top speed
Sting like a bee: Fast-reloading magazine
Accurate gun
Low profile: Hard to hit

Rare and collectible!

What's Not

Low ammo capacity
Low alpha damage - must hit enemies multiple times to deal significant damage
Poor gun depression: Need to put yourself at risk to deal damage

More likely than other tanks to receive damage to multiple modules/crew at the same time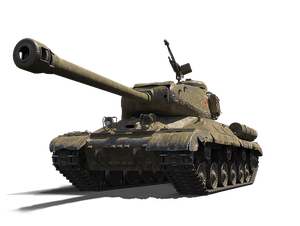 Nation: U.S.S.R
Tier:

V

II
Type: Heavy Tank
What's Hot

Tough frontal armour
Good mobility for a heavy tank
Strong gun with good aim time and accuracy

What's Not

Avoid open areas! Your armour is mostly in front.
Stay on the move: make it hard to hit your frontal weak spots.
You'll need to have good map knowledge. Plan your movements carefully and stay in cover; you don't have high acceleration.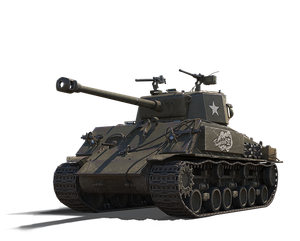 What's Hot

Great frontal armour

Retains speed well across all terrain
Takes less damage from HEAT shells to the tracks and turret
Crew comes with Brothers In Arms perk and can earn the usual 6 perks on top of it
Good gun handling

What's Not

Low acceleration and hull traverse speeds
Several frontal weakspots
Struggles to climb hills
Low signal range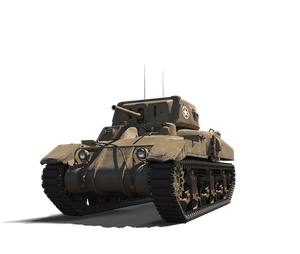 Nation: U.S.A
Tier:

V

Type: Medium Tank
What's Hot

High damage per minute (high rate of fire)

High HP

Good manoeuvrability

Decent frontal and side armour
Good crew trainer for USA MTs

What's Not

Low alpha damage

Low penetration

Poor aim time

Low top speed
Poor view range
[Premium Shop] Mother's Day Sales
Sale Period: 10 May, 2019 (Friday) @ 14:00 UTC+8 to 20 May, 2019 (Monday) @ 14:00 UTC+8
Click on the bundle names below to display more information. Remember to log in to ensure you can see all the packages on sale!
KV-220-2 - Standard (USD 22.47)

KV-220-2 - Deluxe (USD 42.28)

KV-220-2 - Supreme (USD 59.58)

AMX 13 57 - 25% Off (USD 46.22)

AMX 13 57 - Best Buy! (USD 68.24)

IS-2M - Standard (USD 26.95)

IS-2M - Deluxe (USD 37.42)

IS-2M - Supreme (USD 66.29)

Thunderbolt VII - Standard (USD 16.10)

Thunderbolt - Deluxe (USD 27.80)

Thunderbolt VII - Supreme (USD 43.07)

Collector's Gem: Ram II (USD 19.81)

Collector's Gem: Ram II - Deluxe (USD 29.25)