Pz.Kpfw. B2 740 (f)
Pz.Kpfw. II Ausf. D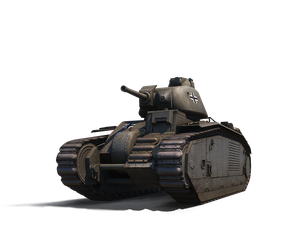 What's Hot

High ammo capacity: Carries 112 rounds; can fight until the cows come home... if you manage to stay alive.

Good gun to work with. Fast aim-time, rate of fire, and a good gun depression.

Nice track traverse speed and decent acceleration gives this tank good mobility control.

What's Not

Armour is weak. All Tank Destroyers can penetrate this tank.

Standard penetration is not reliable. Use APCR for enemies with thick armour.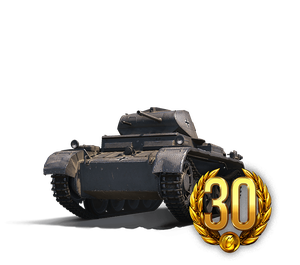 What's Hot

Good frontal hull armor

Good HP pool

Good top speed (55km/h)

Excellent turret traverse speed (44 deg/s) and traverse speed (45 deg/s)

What's Not

Weak armour

Poor penetration

Sluggish due to low power-to-weight ratio: 12.73 hp/t
---
[Premium Shop] Collector's gem of the Week: Pz.Kpfw. B2 740 (f), Pz.Kpfw. II Ausf. D
Event Start: 02 May 2018 (Wednesday) @ 14:00 UTC+8
Event End: 09 May 2018 (Wednesday) @ 14:00 UTC+8