Rheinmetall Skorpion G/Rhm. Skorpion
Lansen C
ELC EVEN 90
WZ-111 Alpine Tiger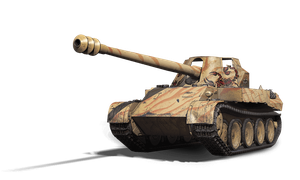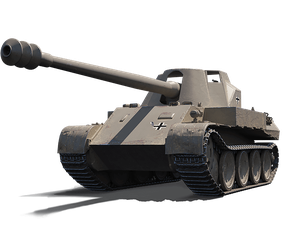 Nation:

Germany
Tier: VIII
Type:

Tank Destroyer
What's Hot

Awesome alpha damage

High top speed of 60km/h and decent acceleration enables you to reposition and flank enemies easily.

Fully traversable turret: Convenient, but don't be tempted to snap shots around corners like a medium tank. The turret does not traverse quickly.

High EXP and Credit earning rate thanks to high alpha damage.

What's Not

Easy target: High profile and bad camouflage values. Poor camo can be compensated for with camo net, maxed crew skills, and chocolate... but nothing can compensate for bad positioning.

Armour? What armour? Frontal hull armour is the hardest part of the tank at 30 mm, which is virtually no armour at Tier VIII.

Hull traverse does not allow for rapid turns: Plan your course wisely.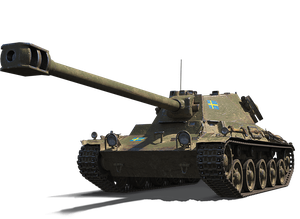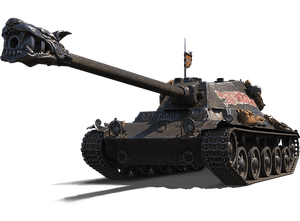 (From the left: Without Style, With 3D Custom Style: Odin's Wolves)
Nation:

Swedish
Tier:

V

III
Type: Medium Tank
What's Hot:

Good speed to rush into action and save the day
Power-to-weight ratio makes it excellent at climbing hills
Ideal concealment values to stay hidden from enemy detection

What's Not:

Track traverse does not let you turn quickly - plan your escape route well
Its armour values are low, avoid brawls and use speed and camouflage to survive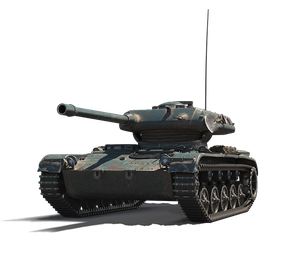 Nation:

France
Tier:

VIII
Type:

Light Tank
What's Hot

High camo values

Tiny target: High camo values, hard to hit

Comes with autoloader
Excellent mobility
Good gun depression

What's Not

Low damage per minute: pick off stragglers instead of starting engagements!
Low HP: Easily destroyed when hit
Low weight: easily flips over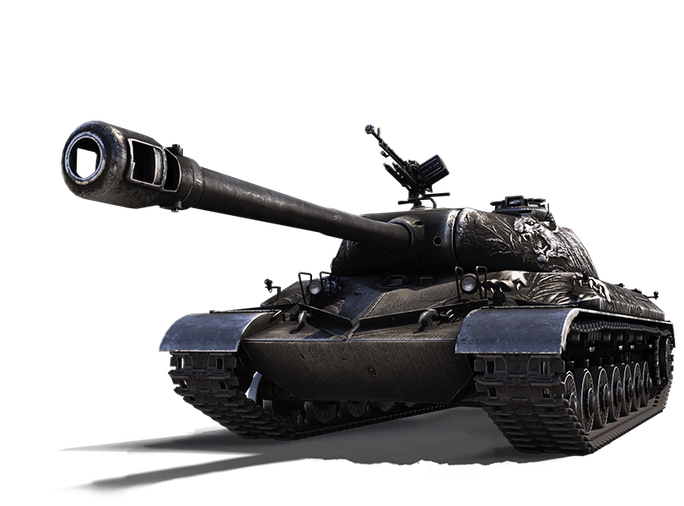 What's Hot

Suitable for aggressive brawling

Decent alpha damage

Strong turret armour

Good top speed for a heavy tank

What's Not

Careful positioning required: poor gun depression
Long aim time may force you to take risky shots
Bring more repair kits in case your ammo rack gets damaged!
Hide that side armour. It's easily penetrated.
[Premium Shop] Frontline Tier VIII Sale
Event Period: 12 July, 2019 (Friday) @ 14:00 UTC+8 to 22 July, 2019 (Monday) @ 14:00 UTC+8

Click on the bundle names below to display more information. Remember to log in on the Premium Shop to ensure you can see every item on sale!
Rhm. Skorpion - Standard (USD 46.21)

Rhm. Skorpion - Deluxe (USD 71.33)

Rhm. Skorpion - Supreme (USD 116.49)

Rhm. Skorpion G - Standard (USD 46.21)

Rhm. Skorpion G - Deluxe (USD 71.33)

Rhm. Skorpion G - Supreme (USD 116.49)

Lansen C - Standard (USD 32.61)

Lansen C - Deluxe (USD 59.06)

Lansen C - Supreme (USD 100.87)

ELC EVEN 90 - Standard (USD 28.57)

ELC EVEN 90 - Deluxe (USD 59.22)

ELC EVEN 90 - Supreme (USD 120.74)

Alpine Tiger - Standard (USD 51.57)

Alpine Tiger - Deluxe (USD 74.38)

Alpine Tiger - Supreme (USD 87.98)