Lorraine 40t
Pz.Kpfw. IV Schmalturm
TOG II*
M4 Loza
AMX M4 mle. 49 Liberté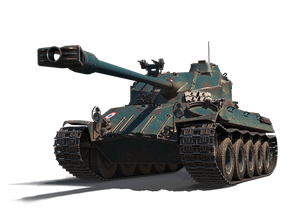 Nation:

France
Tier: VIII
Type: Medium Tank
What's Hot

High burst damage
High mobility
Good gun depression
Unique camouflage scheme

What's Not

Armour? What armour?

Large target

Slow hull traverse speed

Long aim time

Long reload time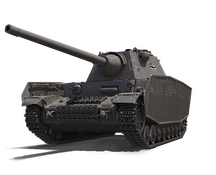 Nation:

Germany
Tier: VI
Type: Medium Tank
What's Hot

Good penetration and accuracy

Good turret armour

Decent camouflage values

Decent gun depression

What's Not

Slow turret traverse: Vulnerable to flanking

Underpowered engine, resulting in poor mobility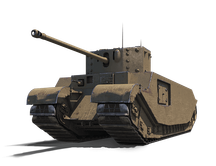 Nation:

U.K.
Tier: VI
Type: Heavy Tank
What's Hot

Capable of penetrating and damaging most tanks.

Fantastic HP Pool: Somebody wants to trade damage? Bring it on!

Side armour is decent when angled well

What's Not

Slowest tank in the game: your patience will pay off when the TOG II* reaches the heat of battle.

Huge size makes the TOG II* an easy target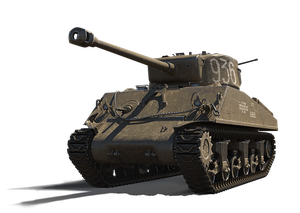 Nation:

U.S.S.R.
Tier: VI
Type: Medium Tank
What's Hot

High damage per minute
Great gun depressions
Strong turret mantlet
Great crew trainer

What's Not

Focus on enemy weak spots to overcome the gun's low penetration.

Hide its weak hull from enemies, but let its stronger turret peek out from cover and deal damage to reduce chances of being hit.

Pick the right enemies - do not attempt to take on Tier VIII vehicles alone.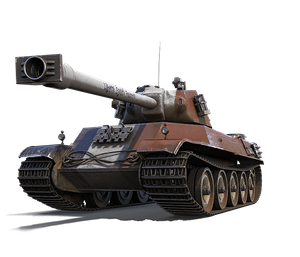 Nation:

France
Tier: VIII
Type: Heavy Tank
What's Hot:

Excellent frontal hull and turret armour: difficult to kill when in hull-down position
Great penetration allows you to reliably penetrate enemy vehicles
Good gun depression
Good mobility
Decent accuracy

What's Not:

Weak side and rear armour

Cupola is an obvious and easy weak spot to hit even in hull-down

Ammo rack easily damaged

Poor ground resistance

Low alpha damage and damage per minute

Long aim time
[Premium Shop] Friday Sale - 15 February
Event Period: 15 February, 2019 (Friday) @ 14:00 UTC+8 to 22 February, 2019 (Friday) @ 14:00 UTC+8

Click on the bundle names below to display more information. Remember to log in on the Premium Shop to ensure you can see every item on sale!
Lorraine 40t - Standard (USD 45.42)

Lorraine 40t - Deluxe (USD 64.82)

Lorraine 40t - Supreme (USD 114.12)

Collector's Gem: Pz.Kpfw. IV Schmalturm (USD 17.34)

Pz.Kpfw. IV Schmalturm - Deluxe (USD 39.19)

Collector's Gem: TOG II* (USD 13.37)

TOG II* - Deluxe (USD 29.39)

Collector's Gem: M4 Loza (USD 17.13)

M4 Loza - Deluxe (USD 26.74)

M4 Loza - Supreme (USD 44.94)

AMX M4-49 Liberté - Standard (USD 49.39)

AMX M4-49 Liberté - Deluxe (USD 68.17)

AMX M4-49 Liberté - Supreme (USD 115.92)