IS-3A
Rheinmetall Skorpion G/Rhm. Skorpion
Centurion Mk. 5/1 RAAC
leKpz M 41 90 mm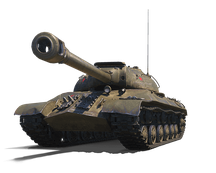 Nation: U.S.S.R
Tier:

V

III
Type: Heavy Tank
What's Hot

Devastating 3-round autoreloader
Strong frontal turret armour
Shoots APCR as standard ammo

What's Not

Weak engine - don't climb hills unless it is absolutely crucial for your team's strategy
Rely on your faster allies for enemy coordinates
Factor in time to fire - its gun handling and accuracy is not fantastic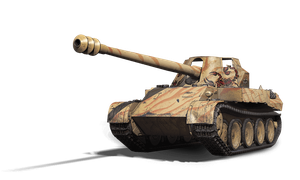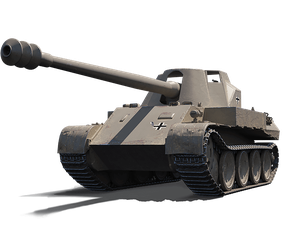 Nation:

Germany
Tier: VIII
Type:

Tank Destroyer
What's Hot

Awesome alpha damage

High top speed of 60km/h and decent acceleration enables you to reposition and flank enemies easily.

Fully traversable turret: Convenient, but don't be tempted to snap shots around corners like a medium tank. The turret does not traverse quickly.

High EXP and Credit earning rate thanks to high alpha damage.

What's Not

Easy target: High profile and bad camouflage values. Poor camo can be compensated for with camo net, maxed crew skills, and chocolate... but nothing can compensate for bad positioning.

Armour? What armour? Frontal hull armour is the hardest part of the tank at 30 mm, which is virtually no armour at Tier VIII.

Hull traverse does not allow for rapid turns: Plan your course wisely.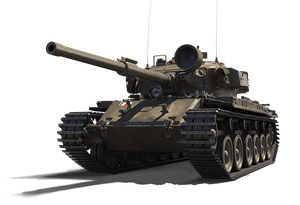 What's Hot

Good penetration on standard and Premium ammo

Monster in hull-down!

Reliable turret armour; stronger frontal hull armour than

VIII

Centurion Mk. I

Good acceleration with higher power-to-weight ratio than

VIII

Centurion Mk. I

High ammo capacity
Decent damage per minute

What's Not

Low alpha damage
Lower HP pool than

VIII

Centurion Mk. I

Weak side armour
Lacking side skirts: more vulnerable to HE and HEAT rounds from the side
Slow gun traverse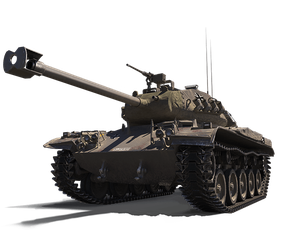 What's Hot:

Efficient damage dealer: Comes with high-penetration, high-damage HEP rounds; high HEAT penetration
Versatile: Has AP, HEAT, HEP ammo
Short aim time
Excellent top speed
Good damage per minute

What's Not:

Weak armour

Acceleration is somewhat lacking

Low shell velocity

Subpar camo values

Commander is radio operator as well - 1 injury will shut down both functions
[Premium Shop]
Frontline Tier VIII Sale
Sale Period: 10 May, 2019 (Friday) @ 14:00 UTC+8 to 20 May, 2019 (Monday) @ 14:00 UTC+8
Click on the bundle names below to display more information. Remember to log in to ensure you can see all the packages on sale!
IS-3A - Standard (USD 61.20)

IS-3A - Deluxe (USD 90.65)

IS-3A - Supreme (USD 143.53)

Rhm. Skorpion - Standard (USD 46.21)

Rhm. Skorpion - Deluxe (USD 71.33)

Rhm. Skorpion - Supreme (USD 116.49)

Rhm. Skorpion G - Standard (USD 46.21)

Rhm. Skorpion G - Deluxe (USD 71.33)

Rhm. Skorpion G - Supreme (USD 116.49)

Centurion Mk. 5/1 RAAC - Standard (USD 31.80)

Centurion Mk. 5/1 RAAC - Deluxe (USD 59.22)

Centurion Mk. 5/1 RAAC - Supreme (USD 75.16)

leKpz M 41 90 mm - Standard (USD 28.57)

leKpz M 41 90 mm - Deluxe (USD 59.22)

leKpz M 41 90 mm - Supreme (USD 94.46)