Light Mk. VIC
T7 Combat Car
Pz.Kpfw. II Ausf. D
LTP
Tetrarch
Pz.Kpfw. B2 740 (f)
M4A2E4
Pz.Kpfw. II Ausf. J
Löwe
8,8cm PaK43 Jagdtiger
T26E4 Super Pershing
SU-122-44
IS-6
FV4202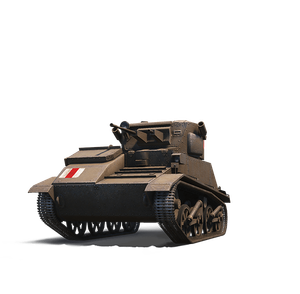 What's Hot

High burst damage

Great aim time

Good gun elevation/depression angles

Good top speed and hull traverse speed

What's Not

Weak armour

Low penetration
Long reload time
Poor acceleration
What's Hot

Great burst damage! Enough to destroy 2 vehicles without reloading.
Nice gun handling. Quick aim time, gun elevation, and depression.
Speedy tank. Fast top speed and acceleration for.

What's Not

Weak armour. Brawling is not recommended.
Penetration is not strong. But you can still take advantage of its high burst damage by flanking.
Not the best view range. Leave the scouting for allies who excel in this area.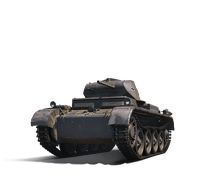 What's Hot

Good frontal hull armour

Good HP pool

Good top speed

Excellent turret traverse speed and traverse speed

What's Not

Weak armour

Poor penetration

Sluggish due to low power-to-weight ratio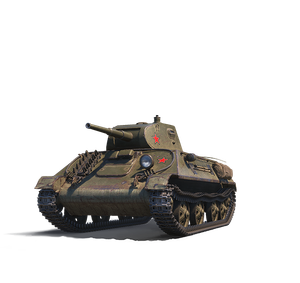 What's Hot

Good for exploring medium tank flanking techniques while still using a light tank

Nice top speed
Sloping armour helps to bounce shots

What's Not

Inaccurate gun - you'll need to get closer to enemies to land shots
Weak signal range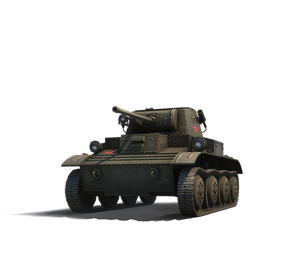 What's Hot

Excellent penetration
Great acceleration and top speed
Good hull and turret traverse

What's Not

Small HP pool

Poor armour

Short view range

Low ammo capacity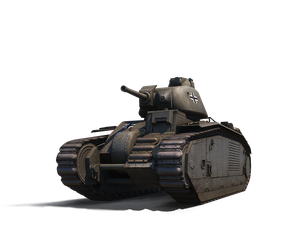 What's Hot

High ammo capacity: Can fight until the cows come home... if you manage to stay alive.

Fast aim-time

Good rate of fire

Good gun depression.

Good mobility

What's Not

Weak armour

Standard penetration is not reliable. Use APCR for enemies with thick armour.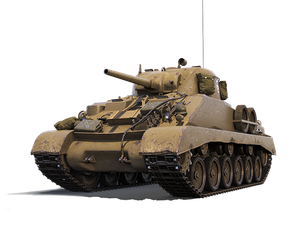 What's Hot

Great view range
High DPM
Good gun depression
Sloped armour increases survivability

Great credit maker

Highly collectable

What's Not

Low penetration
Low accuracy at long range
Low engine power
Large target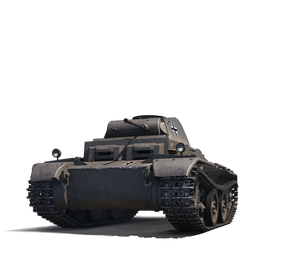 What's Hot

Excellent armour: Very tough armour for its tier; can soak damage for the team while spotting
Rapid-firing autoloader: Fast-reloading magazine

What's Not

Low penetration
Low accuracy: Will struggle to snipe.
Slow turret traverse: Vulnerable to flanking

Poor manoeuvrability
What's Hot:

High penetration

High accuracy

High health pool

Good side armour; can sidescrape
Good gun depression/elevation angles

What's Not:

Slow-moving
Large target; hard to play hull-down
Weak lower front plate
Poor camo rating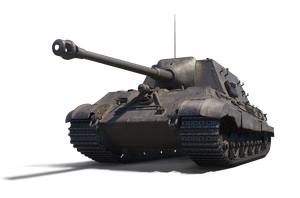 What's Hot:

Excellent, reliable frontal upper hull and superstructure armour
High accuracy
Fast aim time
High DPM: Rapidly reloads shells
Long view range
Excellent

credit earner: ammo is low-cost

What's Not:

Low alpha damage
Subpar penetration
Large target
Weak lower front plate and side armour
Relatively low mobility
Vulnerable to flanking and artillery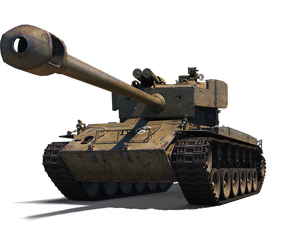 What's Hot

Comes with riot shields -- very hard to penetrate frontal turret armour; good frontal hull armour

Takes less damage from

HEAT

and HE rounds from the front due to spaced armour

Good gun depression

Good AP and APCR penetration

What's Not

Relatively large and obvious frontal weak spots: machinegun port and left cupola
Low accuracy

Low mobility for a medium tank

Frontal hull armour can be reliably penetrated by high-penetration ammo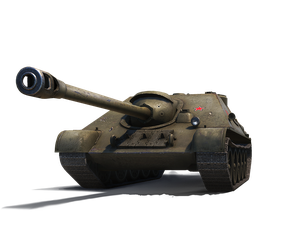 What's Hot

Excellent damage per minute: Good alpha damage and high rate of fire
Good manoeuvrability

Good frontal armour (great against lower tiers)

Great camo values (good for sniping)

Great credit earner

What's Not

Subpar aim time and accuracy (sniping at long range is harder)

Expensive ammunition: Aim carefully! Hit your targets to stay profitable

Penetration is lacking against high-tier vehicles

Not a suitable crew trainer for high-tier TDs
What's Hot:

Suited to aggressive play styles
High damage per minute: High alpha damage and good rate of fire
Excellent angled armour all around the tank
Good mobility
Few frontal weakspots; weak spots are hard to hit

What's Not:

Low penetration
Angled armour best used on flat ground -- be careful on hills!
Low ammo capacity
Poor gun handling at a distance -- but who needs that when you're fighting head-to-head?
What's Hot:

Excellent penetration
Excellent accuracy
Great gun depression
Turret can be hard to penetrate, especially when attacking from above
Frontal upper hull armour well-angled and likely to cause ricochets
Good crew trainer for British MTs

What's Not:

Thin hull armour - watch those angles!
Turret armour is far less reliable when fighting on flat ground
Low rate of fire
Poor alpha damage
Weak engine
[Premium Shop] Festive Season Gold & Tank Packs
Sale Period: 01 December, 2018 (Saturday) @ 14:00 UTC+8 to 14 January, 2019 (Monday) @ 14:00 UTC+8
Click on the bundle names below to display more information. Remember to log in on the Premium Shop to see all items on sale!
Festive - Prosperity #1 (USD 98.00)

Festive - Prosperity #2 (USD 142.80)

Festive - Prosperity #3 (USD 182.00)

Battle Chest (USD 99.89)

Resupply Pack (USD 57.93)

Genki (USD 34.37)

SilverMine (USD 51.37)

Basic Needs (USD 6.95)

Enhancement Kit (USD 25.39)

Tanking Along (USD 31.82)

Festive #1 (Promo Pack) (USD 53.23)

Festive #2 - B2 740 (f) (USD 31.99)

Festive#3 - M4A2E4 (USD 32.84)

Festive #4 - Pz II J (USD 77.94)

Löwe - Powerpack (USD 60.78)

Pak 43 Jagdtiger - Powerpack (USD 53.97)

Super Pershing Powerpack (USD 46.31)

SU-122-44 Powerpack (USD 45.07)

Soviet PowerPack - IS-6 (USD 58.88)

FV4202 - Powerpack (USD 46.58)