Progetto M35 mod 46
Rheinmetall Skorpion G
Lorraine 40t
M6A2E1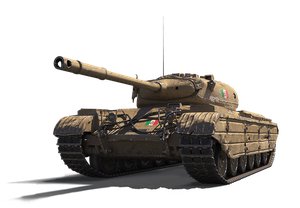 Nation:

Italy
Tier: VIII
Type: Medium Tank
What's Hot

Flexible auto-reloader mechanic - Reloads one round at a time instead of a full magazine; can fire multiple rounds quickly in a pinch

Excellent gun handling
Good penetration

Can mount gun rammer to shorten reload time

Great mobility

Decent view range

What's Not

3-round magazine has low burst damage.

Stay on the move. Your weak armour won't bounce a lot of shells.
Aim carefully! You have low ammo capacity.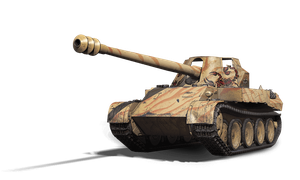 Nation:

Germany
Tier: VIII
Type:

Tank Destroyer
What's Hot

Awesome alpha damage

High top speed of 60km/h and decent acceleration enables you to reposition and flank enemies easily.

Fully traversable turret: Convenient, but don't be tempted to snap shots around corners like a medium tank. The turret does not traverse quickly.

High EXP and Credit earning rate thanks to high alpha damage.

What's Not

Easy target: High profile and bad camouflage values. Poor camo can be compensated for with camo net, maxed crew skills, and chocolate... but nothing can compensate for bad positioning.

Armour? What armour? Frontal hull armour is the hardest part of the tank at 30 mm, which is virtually no armour at Tier VIII.

Hull traverse does not allow for rapid turns: Plan your course wisely.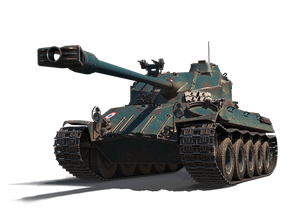 Nation:

France
Tier: VIII
Type: Medium Tank
What's Hot

High burst damage
High mobility
Good gun depression
Unique camouflage scheme

What's Not

Armour? What armour?

Large target

Slow hull traverse speed

Long aim time

Long reload time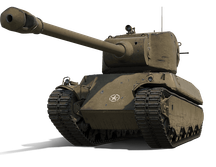 Nation:

U.S.A
Tier: VIII
Type: Heavy Tank
What's Hot

Great frontal hull and turret armour

Few and small frontal weak spots
Great gun depression

What's Not:

Limited mobility

Poor accuracy and rate of fire
Huge target