ELC EVEN 90
Chrysler K
Lorraine 40t
KV-5
T-34-3
T-34-85 Rudy
Pz. Kpfw. III Ausf. K
Sherman VC Firefly
LTP
Strv S1
Dicker Max
M4A1 Revalorisé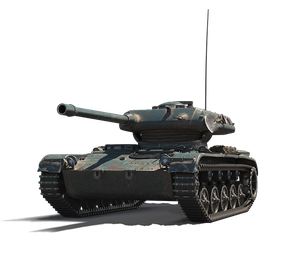 Nation:

France
Tier:

VIII
Type:

Light Tank
What's Hot

High camo values

Tiny target: High camo values, hard to hit

Comes with autoloader
Excellent mobility
Good gun depression

What's Not

Low damage per minute: pick off stragglers instead of starting engagements!
Low HP: Easily destroyed when hit
Low weight: easily flips over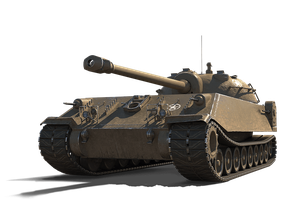 Nation:

USA
Tier:

VIII
Type:

Heavy Tank
What's Hot

Excellent frontal hull & turret armour (just hide that lower plate!)

Good acceleration
High APCR penetration
Stylish all-season camo

What's Not

Weak lower front plate
Weak side and rear armour
Limited gun depression
Low AP penetration
Top speed is limited
Large target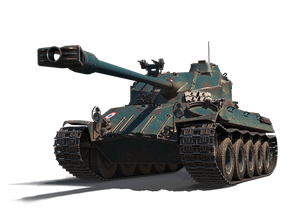 Nation:

France
Tier:

VIII
Type:

Medium Tank
What's Hot

High burst damage (~1200 damage with full magazine of AP rounds)
High mobility
Good gun depression
Unique camouflage scheme

What's Not

Armour? What armour?

Large target

Slow hull traverse speed

Long aim time

Long reload time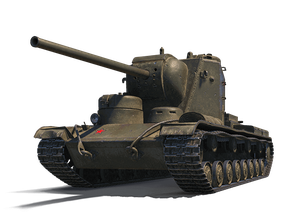 Nation:

U.S.S.R
Tier:

V

III
Type:

Heavy Tank
What's Hot

107mm gun has good firepower and damage.
Strong armour allows for excellence in close combat.
Large size allows it to easily damage the

commander's cupola

- a common weak spot of most enemies.

What's Not

Slower speed is a common trait amongst heavy tanks - plan your course well.
Not ideal for those who get panic attacks in close range fights. Its low accuracy requires you to get closer to enemies.
The reason why Mr. KV-5 Radio Operator hates his job is simple - the radio operator's cupola is a well-known frontal weak spot. Do him a favour and angle your armour to protect him from an early demise.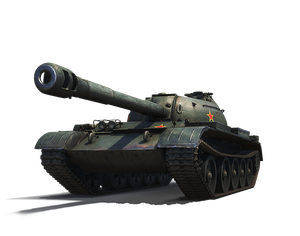 What's Hot

High damage potential:

Large gun for a Tier VIII medium

Low profile

makes it hard to hit.

Strong turret armour.

Get up close and personal with your opponents or go hull-down and watch incoming rounds bounce!
Good camo values
Decent mobility, but has drawbacks

What's Not

Poor accuracy at long ranges.

Close- to mid-range fights work best for this vehicle.

Low AP penetration

Poor gun depression.

Slow acceleration.

Can reach where it needs to be quickly when it reaches its top speed of 50km/hr, but needs time to get started.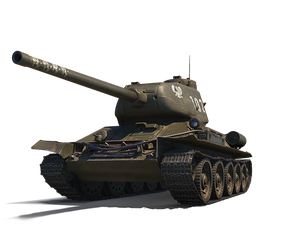 Nation:

Soviet
Tier:

VI
Type:

Medium Tank
What's Hot

Szarik is a good boy

High damage per shot

Good mobility
High ammo capacity
100% crew comes with free Brothers in Arms Skill
Great USSR MT crew trainer (for high tier MTs)

What's Not

Mediocre gun depression
Commander's hatch is a prominent weak spot
Engine easily damaged
No radio operator crew slot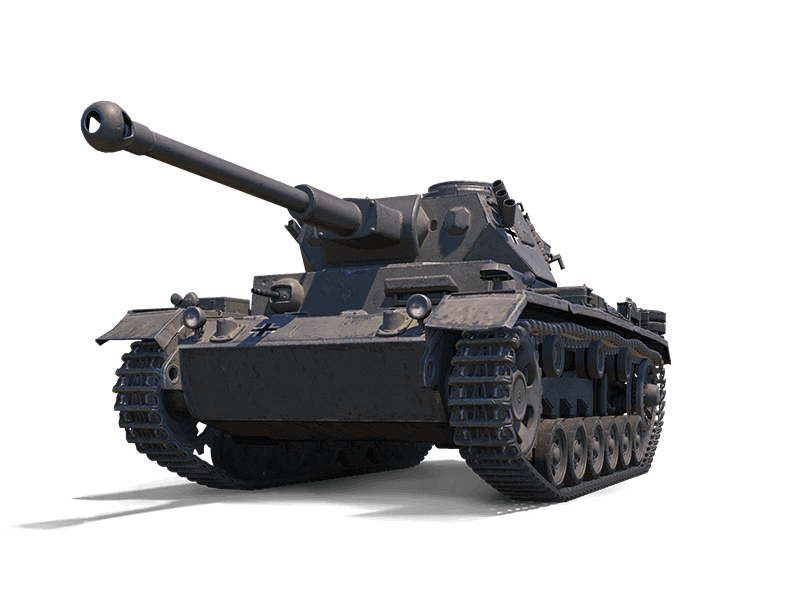 What's Hot

High damage per minute

Good view range

Good gun depression

High health pool
Good camouflage values

What's Not

Low ammo capacity

Poor gun handling

Weak armour
Low mobility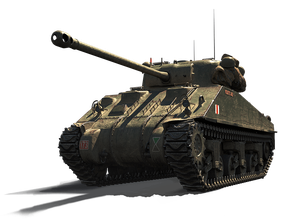 Nation:

UK
Tier:

VI
Type:

Medium Tank
What's Hot

Great damage per minute

Good gun handling

Good penetration

What's Not

Low alpha damage
Weak turret and hull armour

Slow for a medium tank

Large target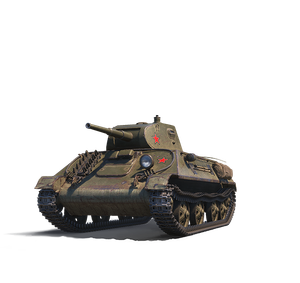 Nation: U.S.S.R
Tier:

III
Type:

Light Tank
What's Hot

Good for exploring medium tank flanking techniques while still using a light tank

Nice top speed
Sloping armour helps to bounce shots

What's Not

Inaccurate gun - you'll need to get closer to enemies to land shots
Weak signal range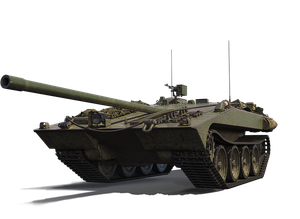 Nation: Sweden
Tier:

V

III
Type:

Tank Destroyer
What's Hot

Efficient damage dealer: Excellent penetration and high shell velocity
Sneaky: High camo rating, low profile
Escapes easily

What's Not

Gun cannot traverse: Must move the hull to aim
Poor mobility in Siege mode: Easily flanked

Low survivability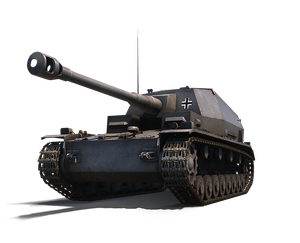 Nation: Germany
Tier:

V

I
Type:

Tank Destroyer
What's Hot:

High alpha damage
High rate of fire
Accurate at long range
Excellent gun depression
Excellent view range
Decent camo values

What's Not:

Lacks mobility
Shallow gun elevation and tight traverse arcs may require you to reposition often
Low ammo capacity
Ammo cost is high
Thin armour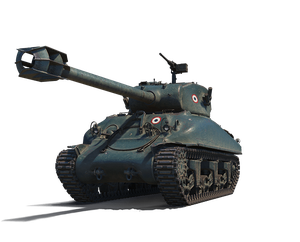 Nation: France
Tier:

V

III
Type:

Medium Tank
What's Hot:

Great alpha damage for a medium tank
APCR rounds have high shell velocity
Excellent gun depression
Good gun handling
Long view range

What's Not:

Choose your targets wisely. Your rounds may not penetrate higher-tier vehicles.
Aim carefully! Your reload time is long.
Stay back and play a supportive role. Your armour is not made for brawling.
Hide yourself well. Your low mobility may hamper you if you get caught in the open.
[Premium Shop] Family Time
Event Start: 03 May, 2019 (Friday) @ 14:00 UTC+8 (06:00 UTC)
Event End: 10 May, 2019 (Friday) @ 14:00 UTC+8 (06:00 UTC)
$1 bundle (USD 0.99)

ELC EVEN 90 - Standard (USD 28.57)

ELC EVEN 90 - Deluxe (USD 59.22)

ELC EVEN 90 - Supreme (USD 120.74)

Chrysler K - Standard (USD 39.43)

Chrysler K - Deluxe (USD 58.39)

Chrysler K - Supreme (USD 70.05)

Lorraine 40t - Standard (USD 45.42)

Lorraine 40t - Deluxe (USD 64.82)

Lorraine 40t - Supreme (USD 114.12)

KV-5 - Standard (USD 32.61)

KV-5 - Deluxe (USD 60.72)

KV-5 - Supreme (USD 94.46)

T-34-3 - Standard (USD 46.61)

T-34-3 - Deluxe (USD 69.13)

T-34-3 - Supreme (USD 109.22)

T-34-85 RUDY - Standard (USD 16.51)

T-34-85 RUDY - Deluxe (USD 32.32)

T-34-85 RUDY - Supreme (USD 68.54)

Collector's Gem: Pz.Kpfw. III Ausf. K (USD 10.89)

Pz.Kpfw. III Ausf. K - Deluxe (USD 22.39)

Sherman VC Firefly - Collector's Gem (USD 21.24)

Sherman VC Firefly - Best Buy (USD 41.47)

LTP - Collector's Gem (USD 15.69)

LTP - Best Buy (USD 35.40)

Strv. S1 - Power Pack (USD 52.76)

Dicker Max - 25% Off (USD 27.32)

M4A1 Revalorisé - 25% Off (USD 34.80)