T-44-100
Panzer 58
Mauerbrecher
SU-85I
WZ-120-1G FT
AMX Chasseur de chars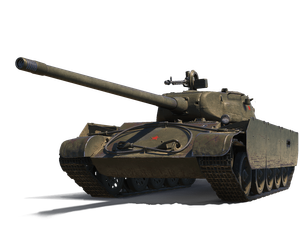 What's Hot:

Good damage per minute
Good gun handling

Good mobility and manoeuvrability

Good ammo capacity

Good view range

Side skirts protect the side of the tank from HE rounds

What's Not:

Armour is not entirely reliable even against lower-tier tanks, so use your driving skills to avoid receiving enemy rounds

Not made to be a hero tank, but makes a valuable supporting ally
What's Hot:

High penetration
High shell velocity
Decent accuracy
Good mobility

What's Not:

Support your allies instead of brawling. Your armour and HP pool are not designed for going head-to-head.
Harass your enemies to support your allies. You have low damage per minute, but you can still contribute to your team's victory!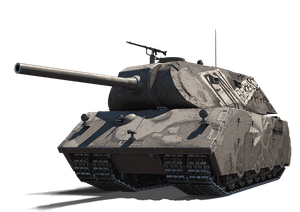 What's Hot:

Good damage and gun handling for its tier
Super thick frontal turret armour
Frontally-mounted turret makes it easier to make peek-a-boo shots
Ideal for crew training. Has 6 members as crew

What's Not:

Long reload time will test your judgement skills on when to make the right shot
If you want to brawl effectively, be aware of 3 frontal weak spots: Lower front plate, machinegun port, commander's cupola
Pick your enemies right - this tank's armour is easily penetrated by higher tiers
Low mobility. Plan your course wisely!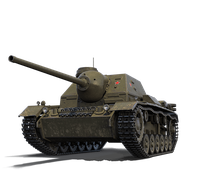 What's Hot

High alpha damage

High DPM - one of the best of its tier

Good view range
Good camouflage values
Good mobility

Rare and highly collectable

What's Not

Team up with better-armoured tanks to ensure survival! Your armour is not particularly strong, and you are a large target.
Position yourself so your enemies are in a tight group. Your tight gun traverse arc may force you to turn your hull to acquire targets outside of the arc.
Fight on flat ground. Your gun depression angles are not fantastic.
Engage at medium range with allies supporting you. Your aim time is long and accuracy isn't the best. Take advantage of your high alpha damage!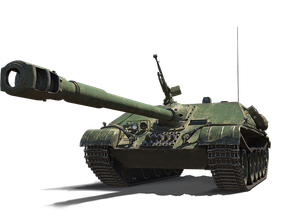 What's Hot:

High-powered gun
Fast reload
High damage per minute
Strong frontal upper plate armour
Good penetration
Good mobility
Good gun arc compared to similar Soviet vehicles
High camouflage values

What's Not:

Long aim time and low ammo capacity requires you to use your shots carefully
It has poor accuracy, so find places where you can safely aim and ambush opponents
Avoid showing enemies its weak side armour. If they have a problem, strongly encourage them to say it to this vehicle's frontal armour.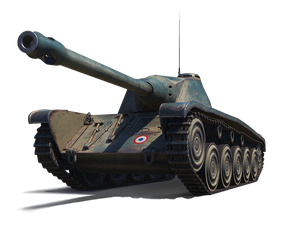 What's Hot

Good penetration for its tier

Nice gun depression makes it a good sniper on hills
High ammo capacity

What's Not

Play carefully to maximise your concealment. You are a large target and your low camo values make it difficult to hide.
Support your allies instead of taking the lead. Your armour won't hold up against concentrated attacks.
Plan ahead before entering battle. Your top speed is limited.
[Premium Shop] Fabulous Friday Sales - 31 May
Sale Period: 31 May, 2019 (Friday) @ 14:00 UTC+8 to 07 June, 2019 (Friday) @ 14:00 UTC+8
Click on the bundle names below to display more information. Remember to log in on the Premium Shop to see all items on sale!
T-44-100 - Standard (USD 52.56)

T-44-100 - Deluxe (USD 68.85)

T-44-100 - Supreme (USD 88.27)

Panzer 58 - Standard (USD 33.42)

Panzer 58 - Deluxe (USD 55.37)

Panzer 58 - Supreme (USD 77.04)

Mauerbrecher - Standard (USD 48.60)

Mauerbrecher - Deluxe (USD 86.36)

Mauerbrecher - Supreme (USD 117.50)

VK 168.01 - Standard (USD 48.60)

VK 168.01 - Deluxe (USD 86.36)

VK 168.01 - Supreme (USD 117.50)

SU-85i - Collector's Gem (USD 22.68)

SU-85i - Best Buy (USD 46.96)

WZ-120-1G FT - Deluxe (USD 52.63)

WZ-120-1G FT - Supreme (USD 72.72)

AMX Chasseur de Chars - 25% Off (USD 35.55)