Primo Victoria
T-28E with F-30
ISU-122S
FCM 50 t
59-Patton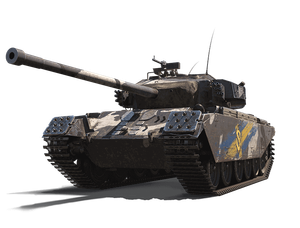 Nation:

Sweden

Tier:

VIII

Type:

Medium Tank
What's Hot:

Excellent penetration and shell velocity

High accuracy and good gun depression
Good turret armour
Good mobility
Crew comes with FREE Band of Brothers perk
Unique crew and camo scheme

What's Not:

Big target with weak hull armour
Low camouflage rating

Less-than-ideal turret traverse

Repair and ammo cost is high

Not the best crew trainer: crew slots do not perfectly match any Swedish tanks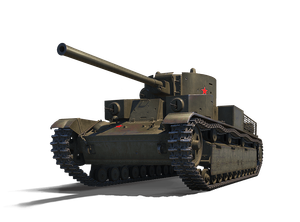 Nation:

U.S.S.R

Tier:

IV

Type:

Medium Tank
What's Hot

High damage per minute for Tier V

Good penetration

Good rate of fire

Stronger armour

than the T-28
Great ammo capacity

What's Not

Lower power-to-weight ratio, and thus weaker acceleration than the T-28

Poor camo values

Improved armour is not particularly tough
Long aim time
Short radio range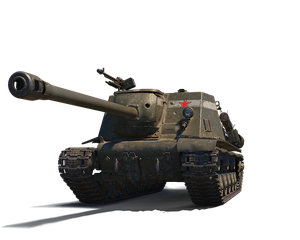 Nation:

U.S.S.R

Tier:

VII

Type:

Tank Destroyer
What's Hot

High damage per minute

Decent gun handling
Good camo values
Good top speed
Great USSR TD crew trainer

What's Not

Needs to turn hull often due to small gun traverse arc
Slow to turn
Armour is lacking for a Tier VII
Large target
Low muzzle velocity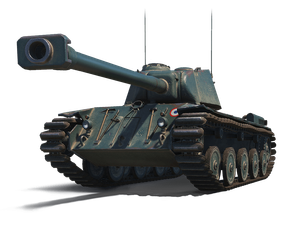 Nation:

France

Tier:

VIII

Type:

Heavy Tank
What's Hot:

Great mobility
Good penetration

Good gun handling

Large tracks can absorb damage easily
Long view range enables sniping
Excellent credit earner

What's Not:

Position yourself carefully. This tank is a large target with thin armour, and has low camo values.

Be patient and relentless. You may have low alpha damage, but you also have the ability to snipe!

Bring Large Repair and First Aid Kits in case multiple modules and/or crew are damaged in combat.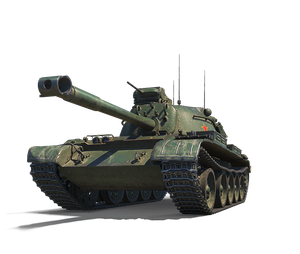 Nation:

China

Tier:

VIII

Type:

Medium Tank
What's Hot

Great gun depression
High accuracy on the move
High ammo capacity
Good angles on turret armour
High view range

What's Not

Flank your enemies. This tank has low penetration.

Hide your huge frontal weak spot (cupola on turret)!

Move with your allies. You have short signal range.

Don't get caught alone. You have low mobility.

Small HP pool

Modules are easily damaged
[Premium Shop] Fabulous Friday - 24 May
Sale Period: 24 May, 2019 (Friday) @ 14:00 UTC+8 to 31 May, 2019 (Friday) @ 14:00 UTC+8
Click on the bundle names below to display more information. Remember to log in on the Premium Shop to see all items on sale!
Primo Victoria - Standard (USD 41.63)

Primo Victoria - Deluxe (USD 65.78)

Primo Victoria - Supreme (USD 81.36)

T-28E with F-30 - Collector's Gem (USD 40.29)

T-28E with F-30 - Best Buy (USD 58.04)

ISU-122S - Collectors Gem (USD 30.96)

ISU-122S - Best Buy (USD 57.53)

FCM 50 t - Standard (USD 50.18)

FCM 50 t - Deluxe (USD 71.99)

FCM 50 t - Supreme (USD 117.93)

59-Patton - 18% Off (USD 25.74)

59-Patton - Best Buy! (USD 40.54)