FCM 50 t
AMX M4 mle. 49 Liberté
T25 Pilot 1
Pz.Kpfw. IV Schmalturm
AMX Canon d'assaut 105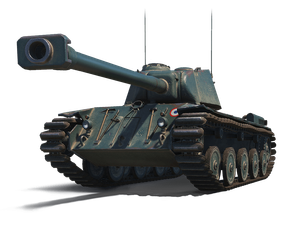 Nation:

France
Tier: VIII
Type: Heavy Tank
What's Hot:

Great mobility
Good penetration

Good gun handling

Large tracks can absorb damage easily
Long view range enables sniping
Excellent credit earner

What's Not:

Position yourself carefully. This tank is a large target with thin armour, and has low camo values.

Be patient and relentless. You may have low alpha damage, but you also have the ability to snipe!

Bring Large Repair and First Aid Kits in case multiple modules and/or crew are damaged in combat.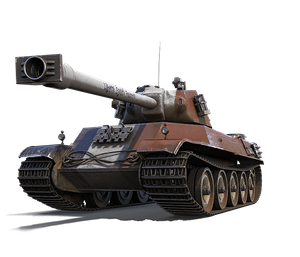 Nation:

France
Tier: VIII
Type: Heavy Tank
What's Hot:

Excellent frontal hull and turret armour: difficult to kill when in hull-down position
Great penetration allows you to reliably penetrate enemy vehicles
Good gun depression
Good mobility
Decent accuracy

What's Not:

Weak side and rear armour

Cupola is an obvious and easy weak spot to hit even in hull-down

Ammo rack easily damaged

Poor ground resistance

Low alpha damage and damage per minute

Long aim time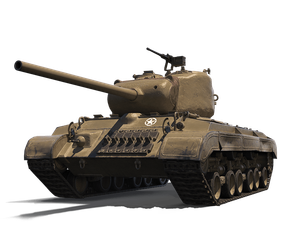 Nation:

U.S.A
Tier:

VIII
Type:

Medium Tank
What's Hot

Excellent gun characteristics: Accurate, fast aim time, low gun dispersion, high rate of fire
Great gun depression: Can fire upon enemies while presenting only the armoured front of the turret

Good overall mobility

What's Not

Low penetration
Poor armour for Tier VIII MT
Low shell velocity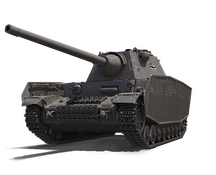 Nation:

Germany
Tier: VI
Type: Medium Tank
What's Hot

Good penetration and accuracy

Good turret armour

Decent camouflage values

Decent gun depression

What's Not

Slow turret traverse: Vulnerable to flanking

Underpowered engine, resulting in poor mobility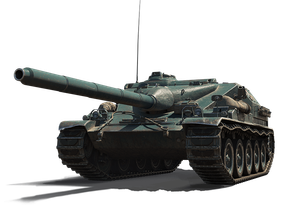 Nation:

France
Tier: VIII
Type: Tank Destroyer
What's Hot:

Excellent mobility

Good camo values

Good accuracy and aim time
High shell velocity

What's Not:

Gun has limited traverse: Must often move the hull to aim
Armour is not reliable, so avoid being shot

Low damage per minute - build up your strategy on how to use shots effectively
[Premium Shop] Fabulous Friday - 07 June
Sale Period: 07 June, 2019 (Friday) @ 14:00 UTC+8 to 14 June, 2019 (Friday) @ 14:00 UTC+8
Click on the bundle names below to display more information. Remember to log in on the Premium Shop to see all items on sale!
FCM 50 t - Standard (USD 50.18)

FCM 50 t - Deluxe (USD 71.99)

FCM 50 t - Supreme (USD 122.85)

AMX M4-49 Liberté - Standard (USD 49.39)

AMX M4-49 Liberté - Deluxe (USD 68.17)

AMX M4-49 Liberté - Supreme (USD 115.92)

T25 Pilot 1 - Collector's Gem (USD 32.41)

T25 Pilot 1 - Best Buy (USD 51.99)

Pz.Kpfw. IV Schmalturm - Collector's Gem (USD 22.17)

Pz.Kpfw. IV Schmalturm - Best Buy (USD 39.19)

AMX Canon d'assaut 105 - Deluxe (USD 61.38)

AMX Canon d'assaut 105 - Supreme (USD 88.92)