SU-130PM
KV-2 (R) Valhallan Ragnarok
Type 62
M4 Loza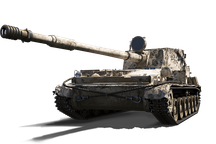 Nation:

U.S.S.R.
Tier: VIII
Type: Tank Destroyer
What's Hot

Powerful gun with good DPM
Good gun handling
Good camouflage
Good mobility

What's Not

Weak armour

Low HP
Turret does not traverse 360 degrees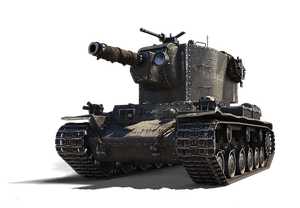 Nation:

U.S.S.R.
Tier: VI
Type: Heavy Tank
What's Hot

Firepower: Awesome alpha damage can blow enemy tanks away in a single hit.
Protection: Although not particularly thick, the KV-2 (R) armour is perfect for side scraping.
Use the fear factor: Intimidate your enemies, then crush them and take home tons of EXP and Credits.

What's Not

Pick your shots carefully: Mediocre accuracy, long aim and reloading times.
Don't go out on your own: This tank is vulnerable during reloading.
Bring a scout around: Your view range is bad, so let your allies scout for you before you move.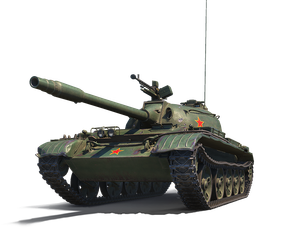 Nation:

China
Tier: VII
Type: Light Tank
What's Hot

Excellent accuracy on the move
Great camouflage values; small target (low profile)
Good aim time
Good penetration, damage, rate of fire

What's Not

Stay on the move! Your armour is weak, but that's manageable as long as you don't take hits.
Bring more repair kits. Modules get damaged easily (ammo rack and engine especially)

Avoid solo scouting rushes. You won't have the acceleration and top speed for that.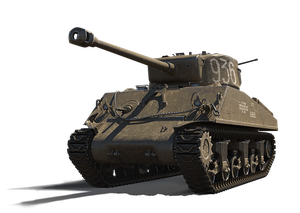 Nation:

U.S.S.R.
Tier: VI
Type: Medium Tank
What's Hot

High damage per minute
Great gun depressions
Strong turret mantlet
Great crew trainer

What's Not

Focus on enemy weak spots to overcome the gun's low penetration.

Hide its weak hull from enemies, but let its stronger turret peek out from cover and deal damage to reduce chances of being hit.

Pick the right enemies - do not attempt to take on Tier VIII vehicles alone.
[Premium Shop] Dragon Boat Festival Tank Sales
Event Period: 05 June, 2019 (Friday) @ 14:00 UTC+8 to 14 June, 2019 (Friday) @ 14:00 UTC+8

Click on the bundle names below to display more information. Remember to log in on the Premium Shop to ensure you can see every item on sale!
SU-130PM - Standard (USD 46.21)

SU-130PM - Deluxe (USD 66.20)

SU-130PM - Premium (USD 96.60)

KV-2 (R) Valhallan Ragnarok - Standard (USD 40.23)

KV-2 (R) Valhallan Ragnarok - Deluxe (USD 51.72)

KV-2 (R) Valhallan Ragnarok - Supreme (USD 86.25)

Type 62 - Standard (USD 21.65)

Type 62 - Deluxe (USD 39.19)

Type 62 - Supreme (USD 69.21)

M4 Loza - Standard (USD 17.13)

M4 Loza - Deluxe (USD 26.74)

M4 Loza - Supreme (USD 44.94)