Progetto M35 mod 46
Primo Victoria
WZ-120-1G FT
Nameless
Edelweiss
VK 45.03
Krupp-Steyr Waffenträger
T-34-3
50TP Prototyp
Lorraine 40t
M56 Scorpion
Škoda T 40
FV4202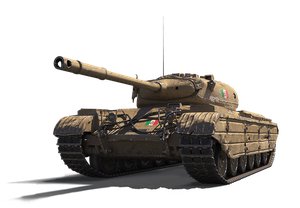 What's Hot

Flexible auto-reloader mechanic - Reloads one round at a time instead of a full magazine; can fire multiple rounds quickly in a pinch

Excellent gun handling
Good penetration

Can mount gun rammer to shorten reload time

Great mobility

Decent view range

What's Not

Long reload time for empty magazine

3-round magazine has low burst damage potential

Weak armour
Low ammo capacity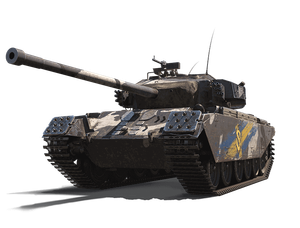 What's Hot:

Excellent penetration and shell velocity

High accuracy and good gun depression
Good turret armour
Good mobility
Crew comes with FREE Band of Brothers perk
Unique crew and camo scheme

What's Not:

Big target with weak hull armour
Low camouflage rating

Less-than-ideal turret traverse

Repair and ammo cost is high

Not the best crew trainer: crew slots do not perfectly match any Swedish tanks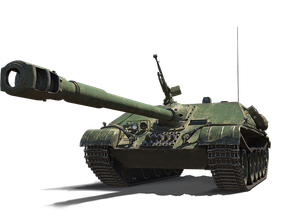 What's Hot:

High-powered 122mm gun
Fast reload
High damage per minute
Strong frontal upper plate armour
Good penetration
Good mobility
Good gun arc compared to similar Soviet vehicles
High camouflage values

What's Not:

Long aim time
Poor accuracy
Low ammo capacity
Weak side armour
Nameless (Tier VIII Japan HT)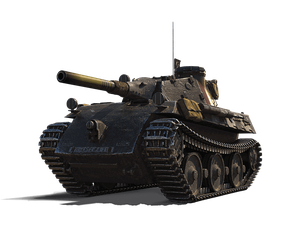 What's Hot

Good frontal hull and turret armour

Decent gun handling

Good view range
Decent penetration on AP and APCR rounds

What's Not

Weak side and rear armour
Slow turret and hull traverse
Subpar rate of fire
Crew is fixed: Not suitable as a crew trainer
Edelweiss (Tier VIII Japan MT)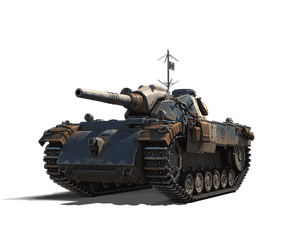 What's Hot

High top speed (60 km/h) and acceleration
Good hull traverse speed
Short aim time
Good view range
Turret can get lucky bounces (but don't count on them too much!)

What's Not

Armour is easily penetrated, especially flat side armour
Large and flat target for a medium tank
Crew is fixed: not suitable as a crew trainer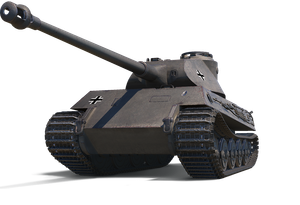 What's Hot:

Fast aim time
Good for sidescraping
Frontal plates offer decent protection

What's Not:

Low alpha damage
Weak DPM
Hull is easily penetrated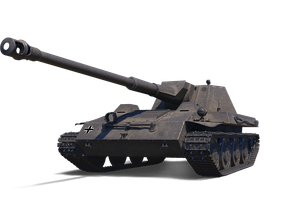 What's Hot:

High camo rating, even on the move
Good gun handling
Fully traversable turret
Excellent gun elevation; good gun depression
Good mobility for a tank destroyer
Decent penetration

What's Not:

Low alpha damage
Very low HP pool - vulnerable to HE shells
Weak armour
Limited view range
Low top speed - cannot retreat to safety easily
What's Hot:

High damage potential:

Large gun for a Tier VIII medium

Low profile

makes it hard to hit.

Strong turret armour.

Get up close and personal with your opponents or go hull-down and watch incoming rounds bounce!
Good camo values
Decent mobility, but has drawbacks

What's Not:

Poor accuracy at long ranges.

Close- to mid-range fights work best for this vehicle.

Low AP penetration

Poor gun depression.

Slow acceleration.

Can reach where it needs to be quickly when it reaches its top speed of 50km/hr, but needs time to get started.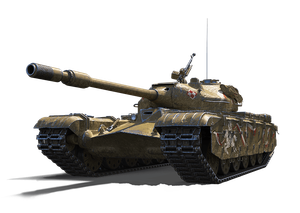 What's Hot

Heavy frontal armour

Very high alpha damage
Good gun depression and elevation
Good speed for a heavy tank

What's Not

Has frontal weak spots: Driver's hatch, lower front plate, commander's cupola
Thin side armour
Long reload time
Low damage per minute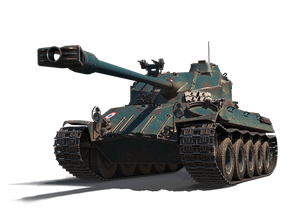 What's Hot

High burst damage
High mobility
Good gun depression
Unique camouflage scheme

What's Not

Armour? What armour?

Large target

Slow hull traverse speed

Long aim time

Long reload time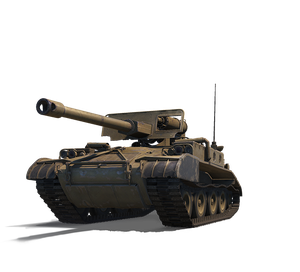 What's Hot:

High camo rating
Good gun handling
Excellent gun arc
Good gun depression
Decent mobility for a tank destroyer
Good penetration

What's Not:

Vulnerable to HE shells
Weak armour
Low gun traverse speed
Not suitable as a USA TD crew trainer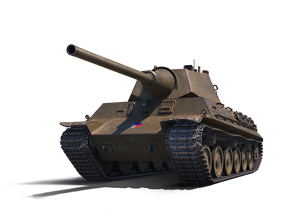 What's Hot:

Excellent, reliable frontal upper hull and superstructure armour
High accuracy
Fast aim time
High DPM: Rapidly reloads shells
Long view range
Excllent credit earner: ammo is low-cost

What's Not:

Low alpha damage
Subpar penetration
Large target
Weak lower front plate and side armour
Relatively low mobility
Vulnerable to flanking and artillery
What's Hot:

Excellent penetration
Excellent accuracy
Great gun depression
Turret can be hard to penetrate, especially when attacking from above
Frontal upper hull armour well-angled and likely to cause ricochets
Good crew trainer for British MTs

What's Not:

Thin hull armour - watch those angles!
Turret armour is far less reliable when fighting on flat ground
Low rate of fire
Poor alpha damage
Weak engine
[Premium Shop] Cultural Day - Diversity
Sale Period: 02 November, 2018 (Friday) @ 14:00 UTC+8 to 09 November, 2018 (Friday) @ 14:00 UTC+8
Click on the bundle names below to display more information. Remember to log in on the Premium Shop to see all items on sale!
Diversity Style (USD 7.72)

Diversity Pack (USD 24.11)

Progetto M35 mod 46 (USD 49.59)

Progetto M35 mod 46 - Deluxe (USD 72.39)

Progetto M35 mod 46 - Supreme (USD 124.65)

Primo Victoria - Standard (USD 41.63)

Primo Victoria - Deluxe (USD 54.65)

WZ-120-1G FT - 25% Off (USD 32.57)

WZ-120-1G FT - Best Buy! (USD 45.62)

Edelweiss (USD 33.42)

Nameless (USD 45.42)

Valkyria Chronicles (USD 104.16)

VK 45.03 - Deluxe (USD 48.21)

Krupp-Steyr WT - Deluxe (USD 47.42)

T-34-3 - Standard (USD 46.61)

T-34-3 - Deluxe (USD 71.66)

T-34-3 - Supreme (USD 116.03)

50TP prototyp - Standard (USD 45.42)

50TP prototyp - Deluxe (USD 60.75)

Lorraine 40 t - Standard (USD 45.42)

Lorraine 40 t - Deluxe (USD 67.20 )

Lorraine 40 t - Supreme (USD 113.63)

M56 Scorpion - Deluxe (USD 48.05)

Skoda T 40 - Deluxe (USD 34.74)

FV4202 - 25% Off (USD 29.12)

FV4202 - Best Buy! (USD 37.62)