Tank Commanders,
Are you ready to take on high-tier tank combat? Check out the

VII
IS-2 ! It's back on sale as part of the Wargaming 20th Anniversary celebration this month.
This Tier VII heavy tank, named after a certain man of steel, spearheaded the Soviet campaign to capture Berlin in 1944, and is also a mean frontliner in World of Tanks.
If heavy tanks are your thing, this is one vehicle you don't want to miss.
Learn more and purchase this vehicle below!
---
Your Crew
This vehicle's crew comes at 100% training level with a free Brothers In Arms perk. They can earn the usual 6 perks as well, for a total of 7 perks inclusive of Brothers in Arms.
The moment you get this tank, you'll be ready to go straight into battle at high combat effectiveness. Take some time to earn the 6 usual perks as well and they'll perform better than crews that only have 6 perks in total!
---
[Premium Shop] WG 20th Anniversary Collector's Gem: IS-2
Event Start: 08 August, 2018 (Wednesday) - 15 August, 2018 (Wednesday) @ 14:00 UTC+8
IS-2 - Best Buy (USD 34.79)

IS-2 - Standard (USD 23.49)
IS-2 - Best Buy (USD 34.79)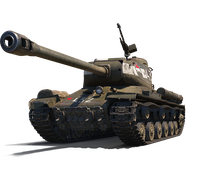 Discount: 18%
Package Contents:
1x Garage Slot
100% Crew w/ FREE Brothers In Arms Perk


3,500

5

x Victory Bonus (15 times)

1

0x

Personal Reserves: +200% Crew EXP (Duration: 2 hours)
Price:
IS-2 - Standard (USD 23.49)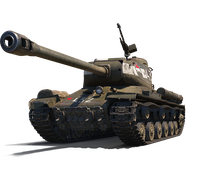 Package Contents:
1x Garage Slot

100% Crew w/ FREE Brothers In Arms Perk

Price: