Tank Commanders!
Mirror, mirror, on the wall: whose tank is the most stylish of them all? Yours, surely – with the attractive style deals on offer this week.
The Ad Astra and Spring of '45 styles are available individually for the first time, so be sure to grab them while they're hot!
Ad Astra style
The Ad Astra Style is for tankers who quietly enjoy admiring the possibilities of outer space - or the thought of making enemies see stars. It is inspired by a young Soviet cosmonaut who circled Earth in 1961 when he was 27 years old.
Spring of '45 style
Inspire morale and courage in your allies! The theme of the Spring of '45 Style is based on a Soviet historical event that celebrates liberation.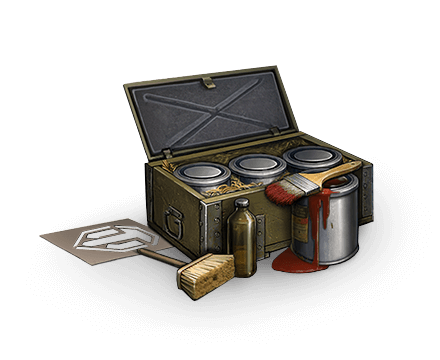 Your favourite tanks could use a little sprucing up. Choose one of these 2 eye-catching styles, or get both in a package of 7 below.
Plus, special bundles containing x5 EXP Victory Bonuses, gold, Personal Reserves, and WoT Premium Account time are available. Check them out now!