Tank Commanders,
You've spent tremendous effort in earning those rewards during the last Holiday Ops, so don't let them go to waste!
All unclaimed rewards will be removed when the servers go under maintenance for 1.0's release (date/time TBA), so this is your last chance at gathering the fruits of your labour before it all disappears.
Discounts can be used for absolutely any researchable vehicle of the specified tier (crates provide discounts for a specific tier each) and aren't limited in time.
Once you pick a tank you'll be buying with it, it's valid until you purchase it. Grab it right away or in a year—you're still getting that sweet amount off the price.
These discount coupons do not stack with ongoing discount events.
If there are two existing discounts available to you, the bigger discount will apply.
---
How to claim your Holiday Ops rewards
Step 1: Go to the Notification Centre in your Garage.

Step 2: Click on the "To Rewards" button to bring up the Holiday Ops rewards menu.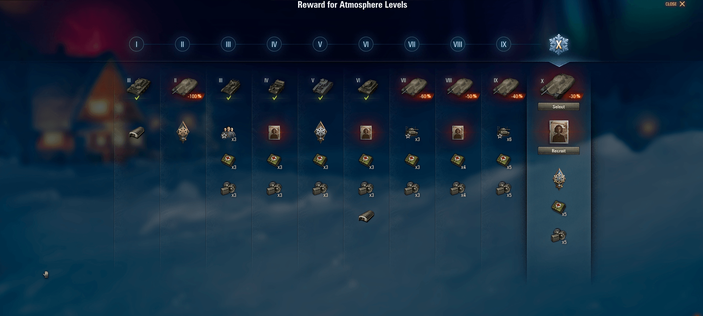 Step 3: Claim your rewards!