Tank Commanders!
Get ready for more thrilling Frontline battles—Stage 3 kicks off on Monday, 27 April! With a little sustained effort, you'll be able to exchange your tokens for one of the following reward vehicles by the end of the next Stage: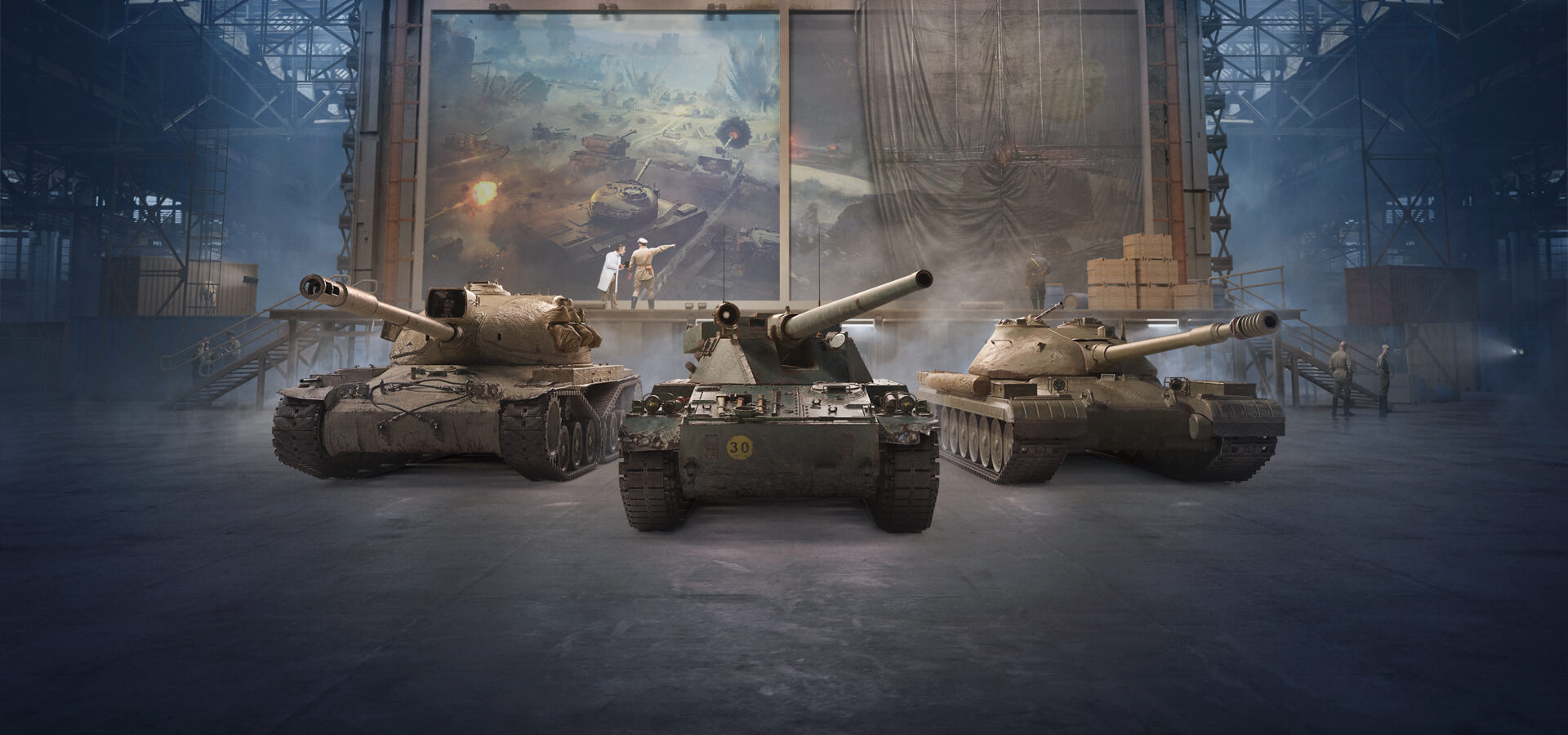 The

Object 777 Version II

, a brand-new Soviet heavy tank
The

Char Futur 4

, a unique new French medium tank
The

AE Phase I

, an American heavy tank with four segmented tracks
You may claim your chosen prize at any time, as soon as you have sufficient tokens. But even if you don't plan to redeem a reward tank, you should still try to earn as many tokens as possible. All unused tokens will automatically be converted into bonds at the rate of 250 bonds per token at the end of this year's Expedition, regardless of whether you have enough tokens to exchange for reward vehicles. Simply log into the game to collect your bonds!
If you need a refresher course on what's new this Season (and some handy tips for your next game), you might also want to check out this meta guide by Community Contributor Napalmer.
Several minor issues have also been fixed for this Stage, as well as an issue with periodic sound loss.
TIP: Don't forget that the sooner you reach Tier 15, the sooner you can unlock the additional daily missions that will allow you to earn bonds and Personal Reserves!
Frontline 2020 Schedule
Start

End

Stage 1

9 March 2020




07:00 UTC +8

16 March 2020




04:00 UTC +8

Stage 2

6 April 2020




07:00 UTC +8

13 April 2020




04:00 UTC +8

Stage 3

27 April 2020
07:00 UTC +8
4 May 2020
04:00 UTC +8

Stage 4

25 May 2020
07:00 UTC +8
1 June 2020
04:00 UTC +8
Each Stage will have ceasefire periods during which the mode will be unavailable, from 04:00 to 07:00 UTC +8.
Select the corresponding tab in the battle type drop-down list to enter the Frontline queue.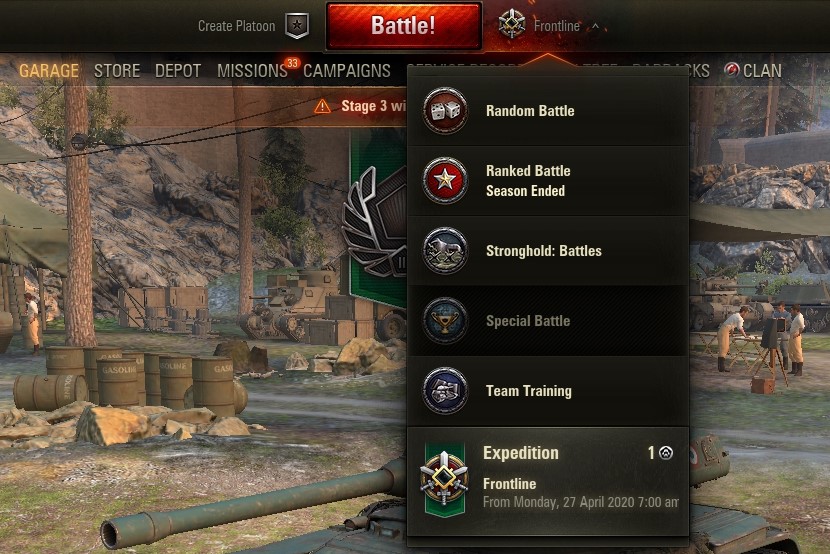 Persevere and keep pushing your way to the Frontline, Commander!