Tank Commanders,
Old is gold, they say. Remember the good old tanks? The ones we used to drive when World of Tanks first started? Time really does fly, doesn't it? Whether you want to enjoy a blast from the past or if you haven't had the chance to use these tanks yet, here's your chance. The KV-220 and the M4A2E4 Sherman are back for a while.
---
Event Start: 31 March, 2016 (Thursday) @ 23:59 UTC+8 (15:59 UTC)

Event End: 08 April, 2016 (Friday) @ 14:00 UTC+8 (06:00 UTC)
---
Package Name




KV-220 12k Gold

Package Contents
KV-220
1 Garage Slot

12,222


Value in Gold
13,800

Price


USD

49.99

Package Name




M4A2E4 12k Gold

Package Contents
M4A2E4 Sherman
1 Garage Slot

12,222

Value in Gold
13,800

Price


USD

49.99
---
Featured Premium Tanks
KV-220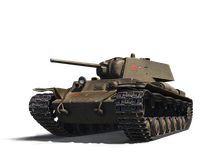 The KV-220 is a Tier 5 heavy tank from the Soviet Tech Tree.
Although it has low penetration and a weak gun, it has potential to be a serial killer in battle. Be familiarised with weak spots of other tanks and you'll have a great chance of dominating the enemy.
Its armour is strong on the front and sides. But when driving this tank, remember: "Arty hates you." They will find you, and they will shred you to ribbons. Angle yourself well and keep moving to avoid getting hit.
M4A2E4 Sherman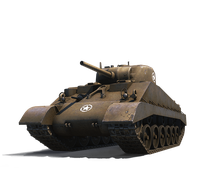 The M4A2E4 Sherman is a great support tank. This tier 5 American MT has a good RoF and does a fine job taking care of enemy scouts - especially medium and light tanks of a lower tier. It's got good mobility and can accelerate to its top speed of 52km/hr fairly quickly.
Although it has a superior frontal armour, you will not want to get hit on the sides while driving this tank. So stay close with teammates that can protect your sides and help absorb damage. This Sherman makes an awesome ride if you are into making credits fast!
---
Purchase these deals for yourself or as gifts for your friends. Please refer to the Premium Shop Guide for information on how to use it.