Packages
Lunar New Year #8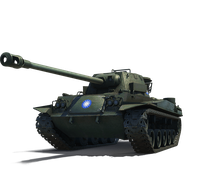 Package Contents

Type 64

1 Garage Slot
Value in Gold
3,800
Price
USD 11.40
Featured Premium Tanks
Type 64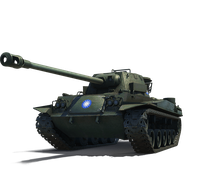 The Type 64 is a Tier 6 Chinese Light Tank.
Its top speed at 72km/hr and excellent signal range makes it a great scout. This tank is able to run circles even around light tanks, so use the manoeuvrability to your advantage.
Be careful, though. The Type 64 has extremely thin armour on the front, sides, and rear. One of the best defence strategies is to keep moving and avoid getting hit. Target enemies with weaker armour if you wish to reap a few kills.