Hi Tank Commanders,
Wargaming will be in Australia with feet on the ground in July at PAX, Melbourne Australia. Because we love you guys so much. we gave all of you an opportunity to win some tickets to PAX so you could join us there. Here are the lucky chaps we'll be seeing soon!
The 5 winners of double passes for PAX are as follows:
---
Drawing Contest
Won by Menkar COAF rep for "ARMED" clan
---
Photo Contest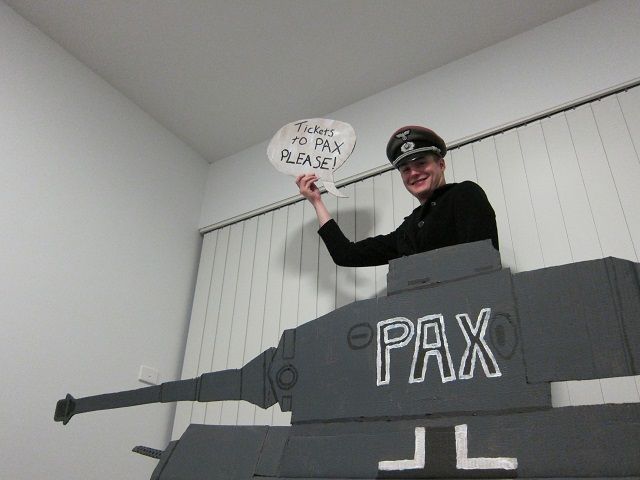 Won by heinrichengelof 1AR-R clan
---
Cake Contest
Won by Malpaso Commander of POW clan.
---

With an excellent additional entry from heinrichengel
---
Poetry Contest
Two PAX Ticket winners emerged from the poetry competition.
A_N_Z_A_C_S who got the competition off to an early start with his entry within an hour of the competition going up. And then Tanzer who kept the competition going, and going, and going, and going.......
Unfortunately, we are not able to issue any more additional tickets to PAX, but we would like to award OvidiusNaso, Travlla and Oranges 2,000 gold for their artistic masterpieces they entered, which made the judging so difficult for us.
And not to forget the 50 gold consolation prize to Jarveg for his superb one liner about Julia.
Have fun at PAX!