Tank Commanders!
Propaganda contest has been over, and we are ready to announce the winners of this contest.
It was a really hard job for us to pick out the best among the many amazing works we've received, but after much thought and deliberation, we managed to come to a consensus in crowning the winner.
So here is the results:
The 1st Place and

9.000

goes to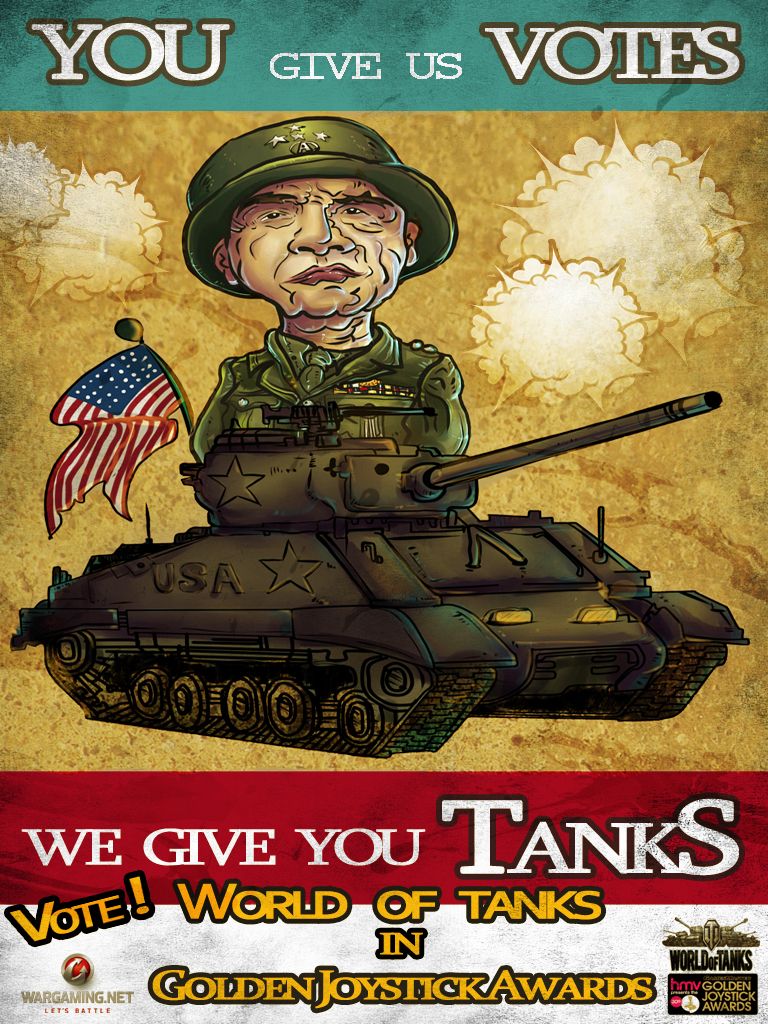 The 2nd Place and 8.000goes to Auldybrax
The 3rd place and 7.000goes to Donatic
The 4th place and 5.000goes to Brickshelf and his poster
The 5th place and 2.500goes to Vesperon and his poster
Thank you for your participation and great works! Your gold prizes will be credited into your accounts within a week.
Do not miss our Rage Face Contest