Direct from the field scouts, it's all the latest (classified) Clan Wars intel and activities for the month, rounded up in a single, easy-to-read article. Get your Battlefield Dispatch served fresh, and prepare to storm the front!
Mission Briefing
Congratulations to our top APAC clan from the Soldiers of Fortune leaderboard, CROWN! They will be meeting top NA clan, BULBA, in a grand showdown this weekend. Tune in to the live stream to show them your support and you could even win yourself some nice personal reserves!
Our top Soldiers of Fortune clans also clashed in the recent Das Finale tournament to see who would be declared the strongest (and to win some great prizes). Here are the clans who earned the top rankings:
Top 8 Clans (15v15)

Clans Ranked 9th - 16th (10v10)

1st Place: YETI

2nd Place: CROWN

3rd & 4th Place: ATLUS & STEAM

1st Place: ICPD

2nd Place: HASU

3rd & 4th Place: MILO & GVN-D
Congratulations to all participating clans, and see you in the next tournament!
Didn't get to participate in the tournament? Jump into some Stronghold battles this month and you could still win yourself a ferocious Dragon emblem to display on your tank!
As you might have noticed over the last month or so, there are lots of exciting end-game activities in World of Tanks (and exclusive rewards!) specially catered to clan members – after all, it's a game that is best enjoyed with a bunch of like-minded buddies.
So if you're bored of Random battles and thinking of taking your gameplay to the next level, then joining a clan may be just the ticket! Here are the basics of what you can do as an aspiring recruit...
Achieve Your Goals

Whether your goal is to compete in tournaments, engage in strategic warfare campaigns, or simply find some friends to platoon and train up your skills with, joining a clan is the easiest way to hasten your progress.
There are many different clans with distinct goals and priorities, so when applying to join a clan, be sure to check its description and choose the right one for your needs! Some common reasons to join a clan include:
Socializing
Joining tournaments
Platooning
On-ground/cybercafe meetups
Clan Wars battles & events
Meet Brothers-in-Arms
When you're backed up against a wall in Ruinberg, on reload, with an APCR shell lodged firmly in the side of your fuel tank... who are you gonna call? It's great to know you can always rely on your trusty clan members to aid you in battle, or to join you for training sessions and casual pubstomps.
Plus, teaming up with players you trust and have good camaraderie with makes for bigger wins and better credits/EXP earnings!
Here's how you can find a suitable clan:
Check out the clans that are currently recruiting
Prepare your application
Post it in the Looking for a Clan forum or reach out to recruiters
Improve your skills together and head for global domination! Which brings us to the next point...
Join Clan Wars Activities & Earn Bountiful Rewards!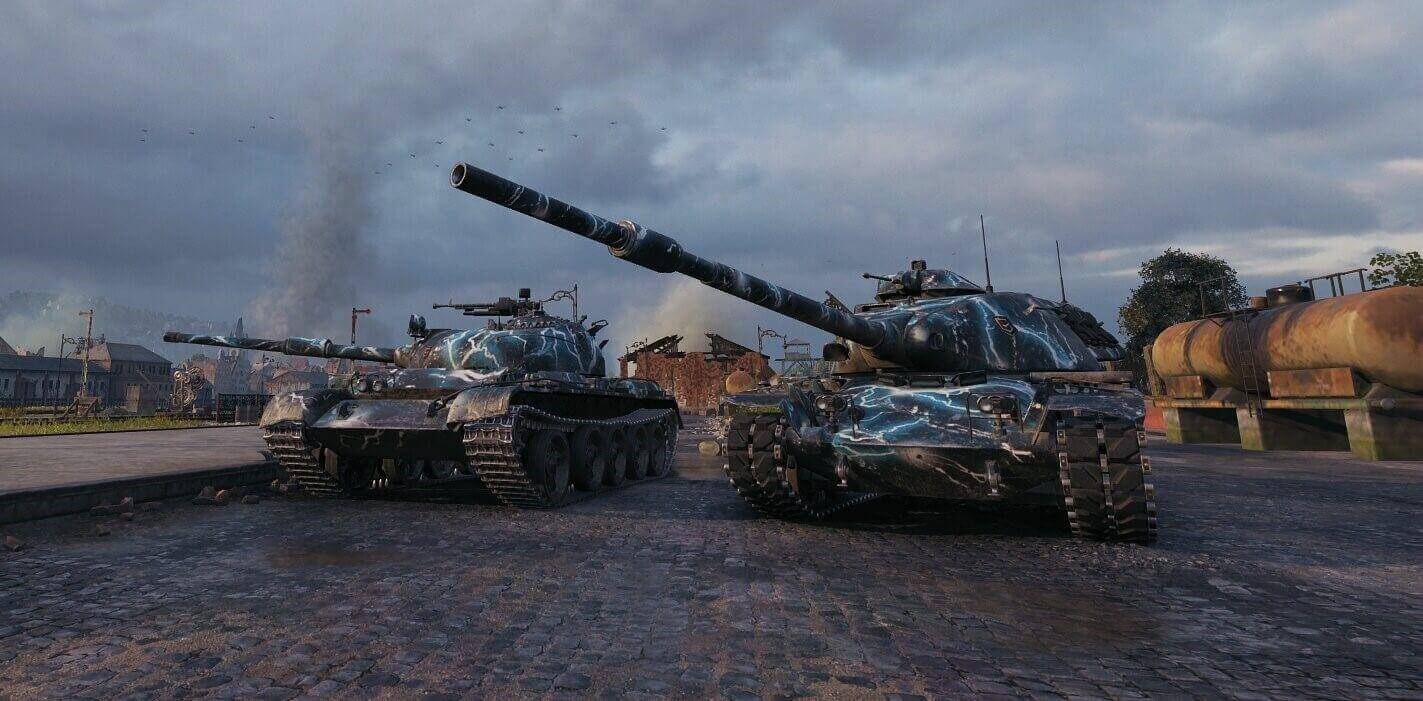 Clan Wars is the absolute top-tier of proficient play and tactical warfare – a thrilling exercise in teamwork and skill like no other. Joining a clan gives you access to the following activities and accompanying lucrative rewards:
Stronghold

: Earn Industrial Resources through Skirmish and Advances battles, which can be put towards powerful Credit & EXP boosts for regular play

Global Map Seasons

: Conquer provinces and wage war on a large-scale map to win enticing rewards

Global Map events

: Hotly-anticipated seasonal events granting Clan Wars-exclusive reward tanks, camouflages, medals, Bonds, emblems

Clan Tournaments

: Gold, Bonds, special Clan camouflages
So what are you waiting for? Apply to a clan of your choice and start earning rewards NOW!