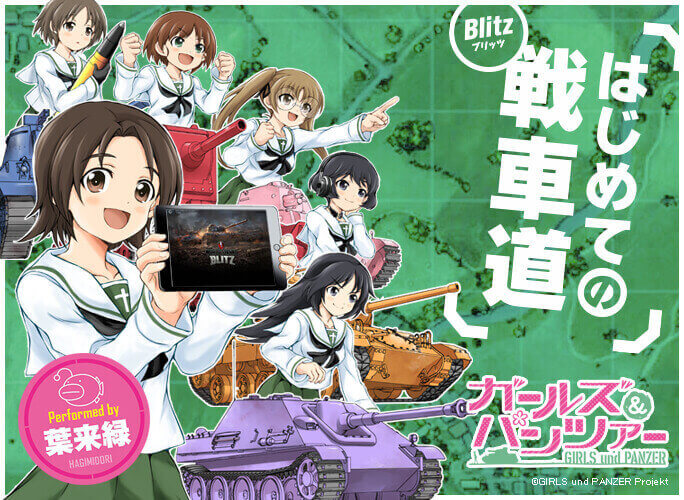 Tank Commanders,
Wargaming proudly presents a special collaboration between World of Tanks and Girls und Panzer, a special tutorial comic called "World of Tanks Blitz for Beginners". This is a spinoff of a previous collaboration, "World of Tanks for Beginners", where the Girls und Panzer characters learn to practice Sensha-do (The Way of the Tank) through World of Tanks.
The story follows Sawa Azusa, who is a freshman at Ooarai Girls' High School, as she leads her fellow freshmen of "Rabbit Team" in Sensha-do battles against challengers on World of Tanks Blitz.
Continuing from where WoT for Beginners left off, the author, Hagi Midori, demonstrates how to play World of Tanks Blitz with an informative comic that makes for fun and easy reading.
This Tutorial Comic gets a new chapter added to it every month, and it's free for all to see! Don't miss it!
---
Overview
| | | |
| --- | --- | --- |
| Episode 1 | | |
| | | |
This Tutorial Comic is best viewed with the browsers listed below:
Internet Explorer 9、10、11
Mozilla Firefox 33
Google Chrome 38
Safari 5~7
---
Relevant Links: