Tank Commanders!
When you're trying to achieve victory, good strategies and thorough knowledge of the field are just as essential as combat skills. In this section, you'll find a collection of map guides and information that will help you prepare for your next battle!
More map guides will be added as the game grows, so please stay tuned!
Map Tiers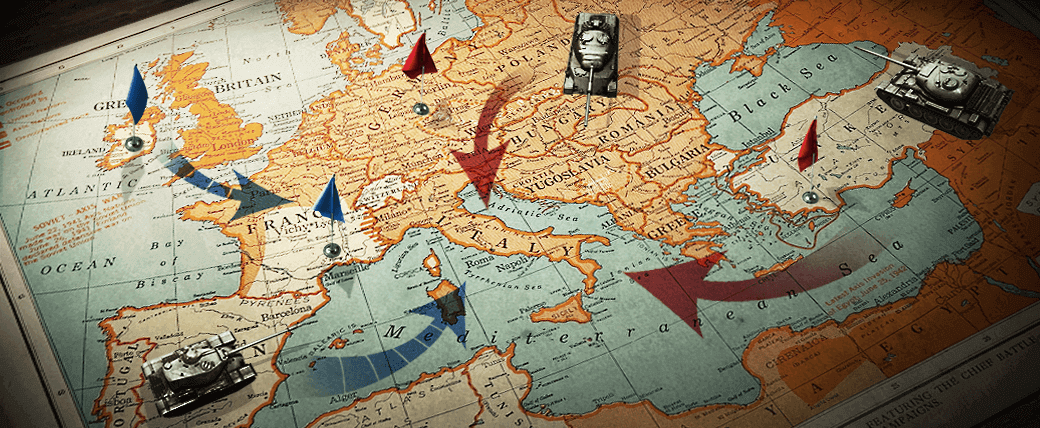 In World of Tanks, the maps you will encounter vary according to your vehicle tier. Check out the handy chart below to see which ones you can expect to battle on next!
Map

Tier




1

2

3

4

5

6

7

8

9

10

Random Battles

Abbey

Mines

Himmelsdorf

Pearl River

Airfield

Westfield

Empire's Border

Karelia

Live Oaks

Lakeville

Siegfried Line

Mannerheim Line

Malinovka

Minsk

Murovanka

Overlord

Paris

Mountain Pass

Sand River

Province

Pilsen

Prokhorovka

Redshire

Ruinberg

Fisherman's Bay

Steppes

Studzianki

Serene Coast

Tundra

Widepark

Cliff

Ensk

El Halluf

Erlenberg

Fjords

Highway

Glacier

Ghost Town

Kharkov

Grand Battles

Nebelburg

Klondike

Hinterland