World of Tanks is now offering you the option to change your nickname. At just the cost of 2,500 gold, you can now change your moniker to suit your mood or something more befitting your latest collection of tanks or achievements in World of Tanks.
Please follow the step by step guide below to change your nickname.
Transaction fee: The cost of changing the user name — 2500.
By choosing a user name, you agree to abide by the rules of the game. Violation of the rules will entail the application of appropriate sanctions by the administration of the project World of Tanks.
Change of user name will be done in phases: your user name will be changed within an hour for all web resources of Wargaming. Name change can take up to two days in the game client as it will require a restart of the central server.
If you have submitted a request to change your user name, your game account will be disconnected from the server for 5 minutes and entering of the game will be temporarily blocked (for 15 minutes, until after the reboot). If you are in a battle at the time of disconnection, you will be disconnected instantly.
If the application for name change is filed in less than 5 minutes before a restart, then the name change will not occur during this restart. The name will be changed during the next scheduled restart.
To

change your user name

, you must perform

the following steps:
1. Log on the official website of World of Tanks: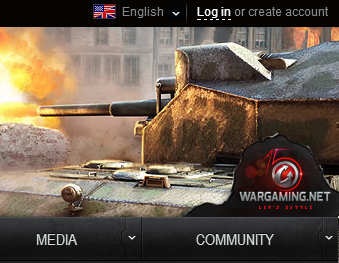 2. Go to Account Management: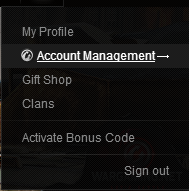 3. Click on Edit Name: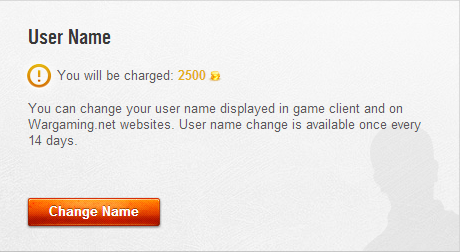 Note: Change in user name — 2500.
---
4. Enter the email address that is linked to the account in World of Tanks and your password in the game.
5. Enter the user name that you want to use, and click Continue: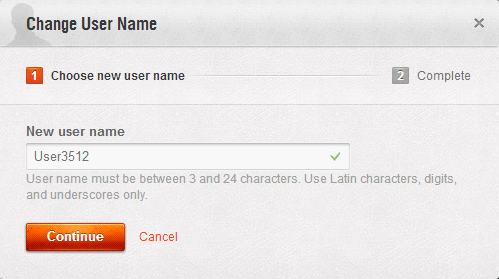 If the user name that you want to use is already registered in the game, you will see a message stating that it is unavailable.
6. Upon successful name change, you will see the following message. Click OK to close.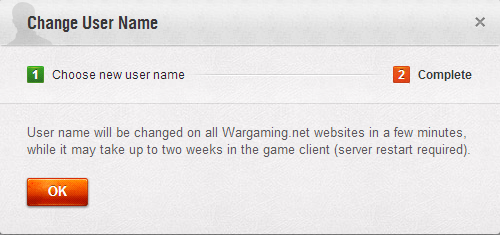 Warning: Once a player had changed their nickname, the old nickname is put into a cool-down period. During the cool-down period, the nickname is not available for any new user to take. The cool-down period is active for 30 days from the date of the change. This mechanism was put in place to protect players, by avoiding confusion and preventing the "stealing" of nicknames.
This mechanism does not affect the two-week cool-down period on user nickname change. A player can change their name freely again after two weeks. However, it is not possible to take back the old nickname before the 30 day old-nickname cool-down expires.
Transaction
fee
: The cost of
changing
the user name
-
in 2500
.